Jewels of the UK and India e-Talk
A wonderful talks combining Andy's love of the tigress Noor with his passion for home grown wildlife like Hares and Roe Deer.
Where:
Online
When:
15th May 2020
Price:
£15.00
Workshop leader:
Andy Rouse,
Places Available:
Terms & Conditions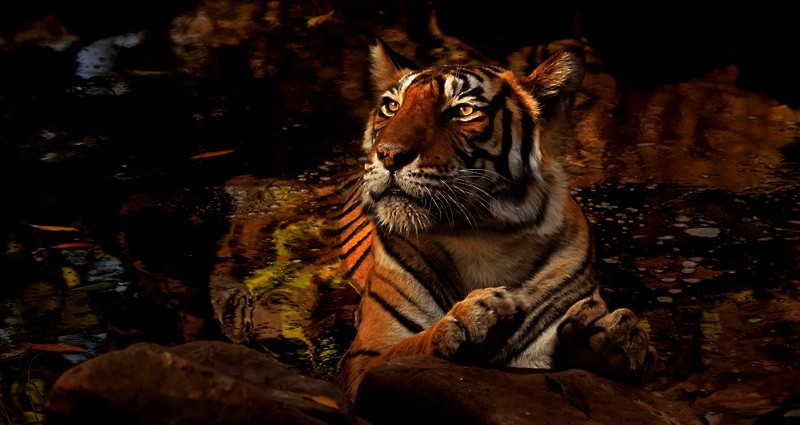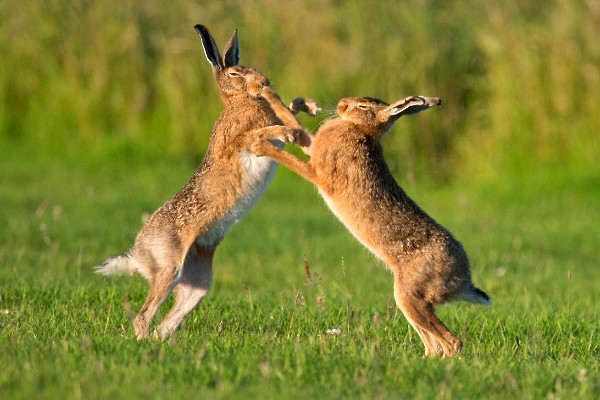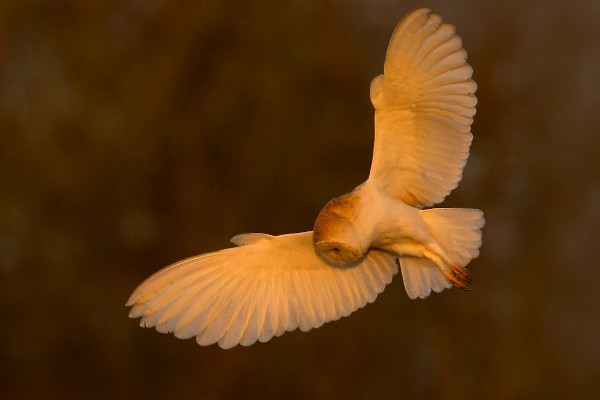 Jewels of the UK and India
Date: Friday 15th May @ 7.30 pm BST (waiting room closes 7.20pm)
Duration: Approx 2 hours including a break
Act One - An in-depth look at some of my favourite UK species of hares, barn owls and roe deer, plus a video of me being attacked by a very bolshy male capercaillie! Learn stuff about hares you didn't know, see some awesome barn owl images in exquisite light. Videos plus musical sequences.
Act Two - Follow my 4 year project of passion following one amazing tigress in Ranthambhore called Noor. A fearsome tigress, Noor was totally unique amoungst tigers and will always hold a special place in my heart. Once you had been struck by that glare, that only she could give, you were hooked for life and that's why she is loved the world over. I shared so many special moments in her life, from tender motherly moments to dramatic kill sequences, this is the story told through award winning images and video of one tigress and her struggle for survival in a very unforgiving environment.
If you are unsure of the concept of our Nature Evening with @wildmanrouse e-talks then please click here for further info.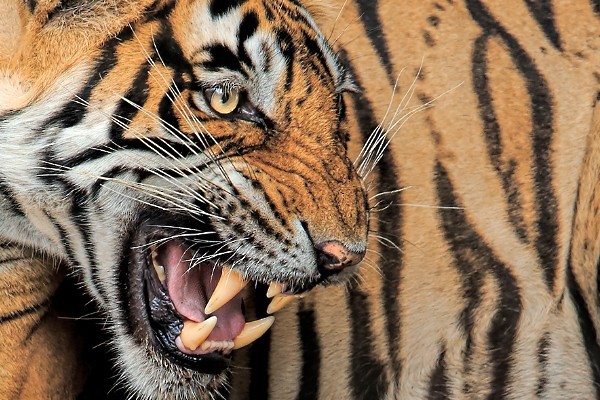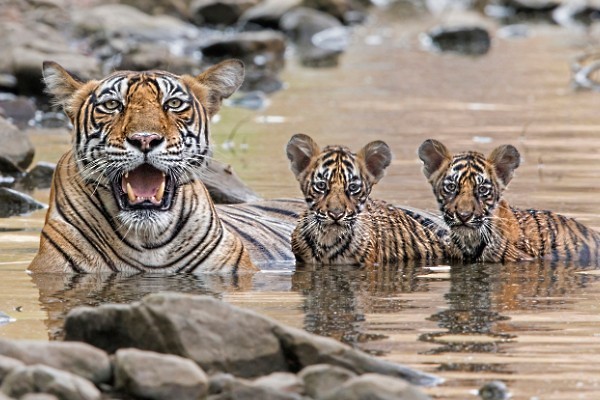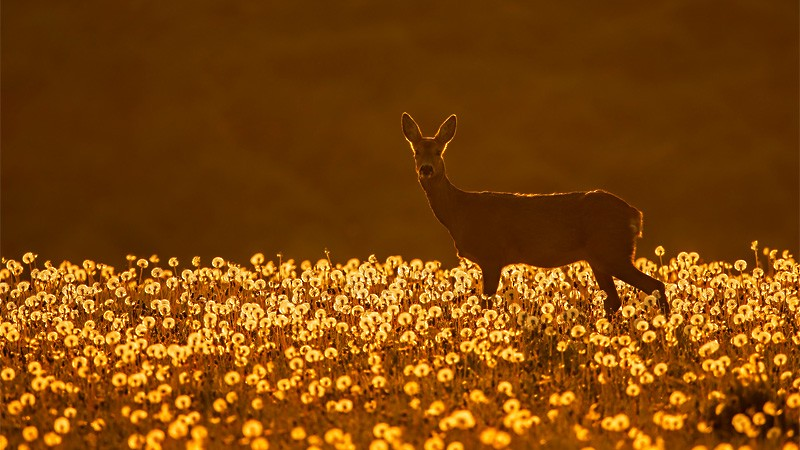 How it works

So you wanna come to the e-Talk? Awesome it's easy.
Simply Add to the Cart above and follow the instructions, it's a secure payment site.
You will receive confirmation of your payment and then a separate email within 24 hours of the scheduled Webinar time with the joining details. Actually to be honest for safety you will receive several emails before the talk with all the details as we cannot make sure that you have them in any other way. IMPORTANT - if you HAVE NOT received any details 24 hours before the talk then please email us asap so that we can send you them, please do not leave it until an hour beforehand to do it as we may be too busy drinking in the green room (aka the kitchen) to see your email.
You do not need to have Zoom installed, but they have a free version which is cool. You can use a phone to access the webinar too but for the best experience we suggest using a laptop or your TV. Full instructions will be sent beforehand on how to access the e-Talk plus any hints and tips we have learnt from experience. You only need to buy one ticket per household.
Places are strictly limited to a maximum of 100 tickets, once your ticket has been purchased it's non-refundable sorry.
Thanks in advance for your support!
Security
Your online security is important to us therefore we have implemented all the recommended security measures from Zoom, and several external sources too. The meeting id is randomly generated and you will need to authenticate yourself with Zoom and enter the waiting room before the talk, this is why we need you to sign in early!!! We have disabled all functions where you can interact and we will switch them on when appropriate. We hope that the very fact you are paying for this evening will deter idiots but you never know, we will have co-hosts monitoring all sessions and any behaviour that we don't like will be rewarded with instant switch off! So far we have had totally lovely people, even Spurs fans, and that is how we want to keep it.
Subscribe to the ARWP newsletter
Get all the latest and exclusive news straight into your inbox