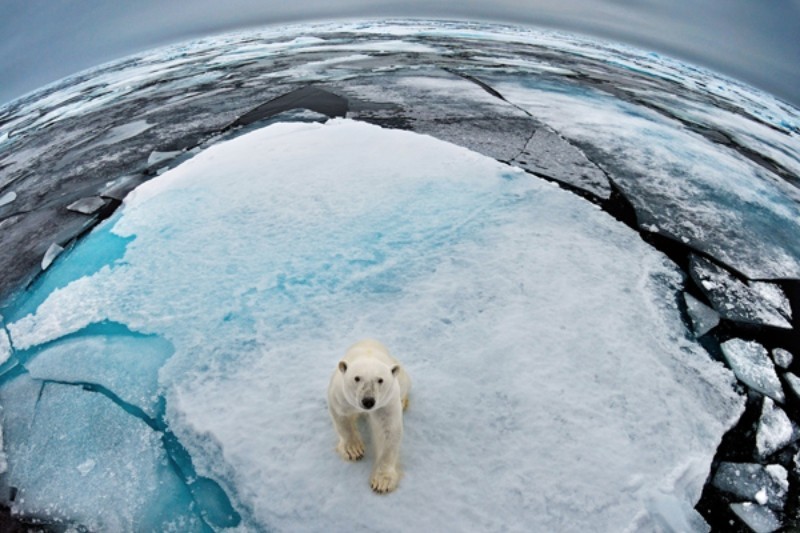 Svalbard "Light in the North" Expedition

23rd September - October 3rd 2017
FULL
A 10 day voyage on the M/S Stockholm to photograph and experience Svalbard and it's wildlife in beautiful Winter light. At this time of the year polar bears are fat before hibernation, the sun rises for 12 awesome hours of the day and Svalbard takes on winter colours. Here are the reasons to come with us on this late season high arctic adventure:
1. Captain - We have the most experienced ice Captain on Svalbard, who is obsessed with finding polar bears for clients and has an undisputed record in his intimate knowledge of Svalbard waters. Working in the sea ice, sometimes well into the sea ice, you need to have the best and we have it.
2. Svalbard Expedition Guides - On this trip, and this is unique for small ship adventures, we will have 2 of the most experienced Svalbard guides with us. Adam Rheborg, Svalbard's most senior and respected expedition guide, is again partnering with Andy again for the 6th time. They make a great team together and are very popular with clients as they work every hour of the day and night to give you that perfect experience. Having a second guide (whom we have worked with before) is a real bonus, it means that when we are Zodiac cruising we will have two dedicated expert drivers (other ships use the crew) and also we will have an extra pair of eyes to spot bears from the crows nest. There is no other trip with this kind of expertise and guiding team.
3. M/S Stockholm - with it's low sides and ice strengthened hull this ship is perfect for finding polar bears safely in the sea ice. It has original wood panelling and a vintage feeling, which is so much better than modern alternatives. With great food and a wonderful atmosphere she is the ultimate ship for Svalbard. For photography we have the lowest deck in Svalbard, plus higher vantage points and the awesome crows nest for the ultimate view (several of the ice pictures on this page were taken from here). We also use the crows nest for spotting bears a long way off, allowing us to approach them carefully and slowly, which is why we get so many amazing encounters. That's why we consistently find more bears than any other ship, we simply have the best team. For example our record for one September trip was 47 bear sightings whilst our June trip in 2016 saw 15 different bears with over 25 encounters with these bears, some last over two hours.

4. Andy Rouse - On his 10th trip to Svalbard Andy is one of the world's most experienced wildlife photographers, a Canon Explorer and has a real passion for all things Svalbard. Since his early days camping out on the sea ice, he now exclusively uses the M/S Stockholm for his small ship adventures. He works closely with Adam, working out the best plan for each day and controlling any angles for wildlife encounters. He is always on hand for help and advice and will give regular informal seminars on all aspects of photography. He is a real character to have onboard and it's a fact that the crew from his recent June trip have all signed up already for next September because they know Andy runs the best trips.
5. Total Freedom - We have no set itinerary on this trip, except that we are going to where the best pictures of polar bears can be taken, on the sea ice. There will be no filler days, no settlement visits, limited time in port and we will only visit the best and most productive sites.
There are many imitations but only one M/S Stockholm trip with the team of Andy Rouse and Adam Rheborg. Everything we do is geared to getting you the best images and memories in this special wilderness. If you want to get the absolute best light then this is the trip!
Late September in Svalbard
At this time of the year the light can be incredible as the sun rises low in the sky for only 12 hours per day. Our focus will be on the sea ice and will endeavour to reach it and spend several days with polar bears during this time. On previous trips in September we have found at least 10 bears in the ice, most of which come and say hi to the ship or the Zodiac. If we get the sun then the light will be breathtaking, both during the day and during twilight. If you love light this is the time to come.This time of the year is very unpredictable though and our time in the ice will be governed by the weather.
We expect to get the first Winter snows during this trip therefore Svalbard may be white, which means photographing polar bears and walrus on mainland Svalbard is much more desirable than the Summer. We will be the last tourist ship on Svalbard and will have an adventure in the low winter sun of the north.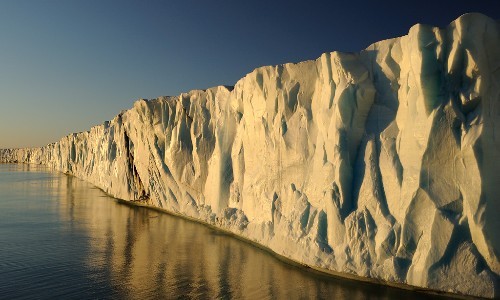 Polar Bears are always great fun to spend time with, check out this one playing with the mooring rope of the M/S Stockholm!
The M/S Stockholm
The M/S Stockholm is an amazing vessel and this is the 10th time Andy has been on board her leading a trip. Because of her small size, she can go many places where larger ships fear to tread. Her beautiful, traditional lines are also less scary to polar bears too! She is an icebreaker to Lloyd's class A1 standard and we use where appropriate to head into the pack ice where few other ships can follow (and we do). She was built in 1953 by the Finboda shipyard in Stockholm for the National Maritime Administration and was completely refitted in 1999 as an ice-strengthened tourist vessel carrying a maximum of 12 passengers.
Accommodation on board is in 6 twin bunk cabins, all are en suite with a toilet, shower, washbasin and your own porthole (to see the outside world). The cabins are cosy but comfortable and have power for recharging batteries and laptops. Central to the ship is the communal mess area, a place to share stories and experiences of the day. The food is excellent, really hearty Swedish fare and we can cater for special diets if we know in advance. Alcoholic drinks are included as this is an all-inclusive trip. Upstairs you will find a lovely wood panelled bar and above that the bridge remains open to visits throughout the voyage. The intimacy and character of this ship is like no other in these waters, you will really feel like home and the crew will treat you like family. The M/S Stockholm is the jewel in these waters and Andy is delighted to once again be onboard her with his co-leader Adam Rheborg. They make a great team and really help the social nature of these trips.
The ship has two tough zodiacs, driven by Adam and his fellow experienced guide. We will launch the Zodiacs whenever is appropriate in inshore waters; inside the pack ice our adventure will be undertaken from the decks of the ship for safety.


The ship has full safety equipment including immersion suits for each passenger and the zodiacs will be crewed by experienced seamen. When on land we will be armed at all times as polar bears are dangerous animals. You will be fully briefed at all times and looked after by people who know what they are doing in every way.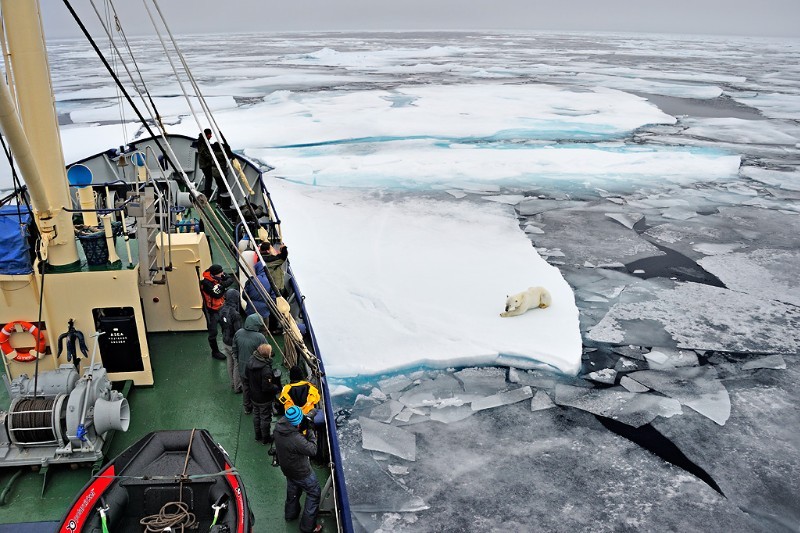 Wilderness Svalbard - a photographic journey
Svalbard is an inspiring place for photographers and naturalists alike. Andy considers it his second home, see some of his favourite images below, all of which are from travels on the M/S Stockholm with Adam as his co-leader.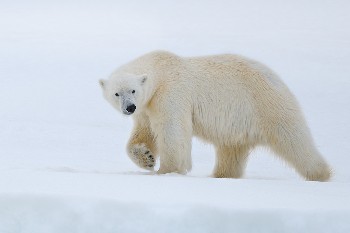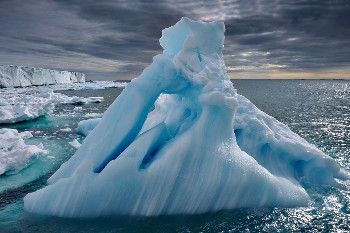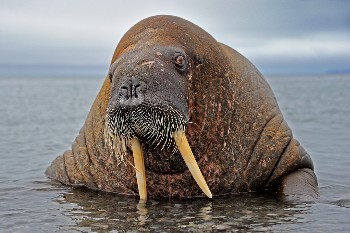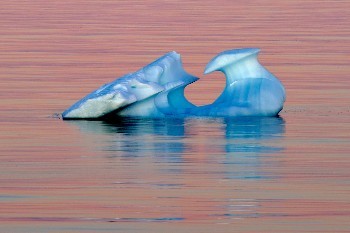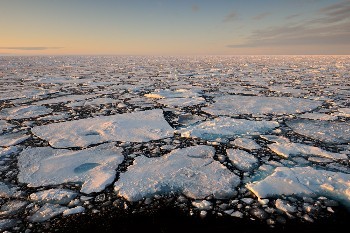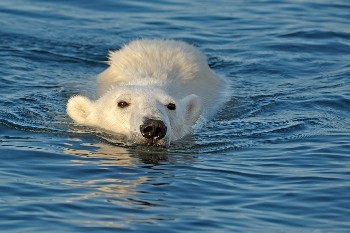 Life on board
You can see here what life is like, fun and inspiring! These are three pictures from this year's group, who were a wonderful bunch of people to spend time with. The social nature of this trip means that it is fully inclusive, i.e. all beers and wine are included in your trip cost, and you can clearly see some people tucking in!
The atmosphere on board is very chilled out, there are no formal lectures but Andy will be giving informal ones, mentoring when needed and is always on hand for advice.

This trip is so much more than just a cruise, it is a fun adventure and it is vital that you are able to participate socially with other members of the group. It is a really fun ship to be on!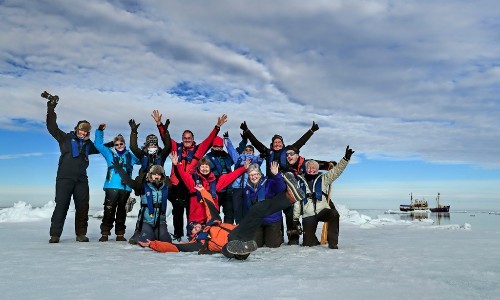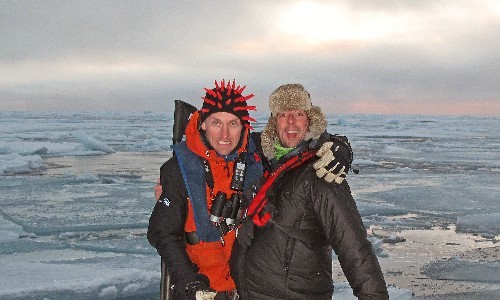 Your Expedition Leaders
Andy and Adam are great friends, having worked together countless times before on many Svalbard expeditions. Every day they work with the Captain to give the best itinerary possible, here is a little bit more about them.
Andy Rouse - is a professional wildlife photographer who has won 24 major international awards for his photography, led many expeditions around the world and is a Canon Explorer.

Adam Rheborg - is a professional expedition leader who has led expeditions to both polar regions countless times. He is an expert in Svalbard and is always very very popular with all passengers.
They are a great team and will be bolstered by a second Arctic guide on this trip.
Why an Andy Rouse expedition?
Here's a few reasons why....
1) Experience - Andy has led many speciality photographic cruises to Svalbard.
2) Leadership - Andy leads from the front, can make difficult decisions and always gives you the best chance of good shots.
3) Inspiration - Andy's drive and passion for photography will inspire you, he will teach you new skills and techniques.
4) Adam - they make a great team and one that everyone loves!
5) Ship choice - simply the best small ship in the Arctic!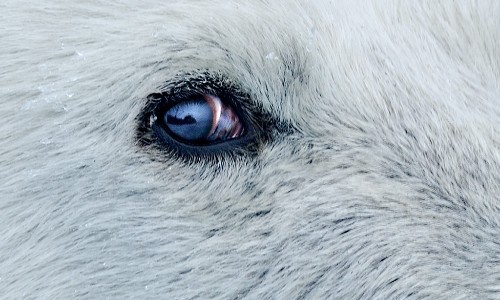 The Weather
The weather in this region is changeable, that is the best way of describing it! It can be as low as -20C in the sea ice if the wind picks up and you should expect no warmer than -5C. The wind chill on deck can be significant so you will need to be prepared.
Sea conditions are impossible to predict. As the winter approaches the likelihood of winter storms increases. This can give rough weather but also it can coat Svalbard with a fresh dusting of white snow. We will take shelter when and if we need to. In the ice, the water is generally flat with little swell. If you suffer from seasickness you will need to be prepared for this and take appropriate medication. Remember this is an expedition to a remote part of the world.

Andy will send out a full briefing document well before the trip, detailing everything that you need to know.
Physical Fitness
It's up to you to decide your physical fitness for this cruise and be honest with yourself and us. There are several things to note:
1) The ship has steep staircases and no disabled facilities.
2) Andy and Adam like to get everyone off the ship so we will run several hikes during the cruise of between 1 and 4 hours in length. These are completely optional.
3) Access to the Zodiacs is via a vertical ladder down the side of the ship, some 20ft high, you must be able to use this unaided.
4) Since we will be cruising in a very remote area it is essential that you advise us before booking of any pre-existing medical condition that requires regular medication. This will be treated in confidence and assessed by our qualified medical team before accepting your booking.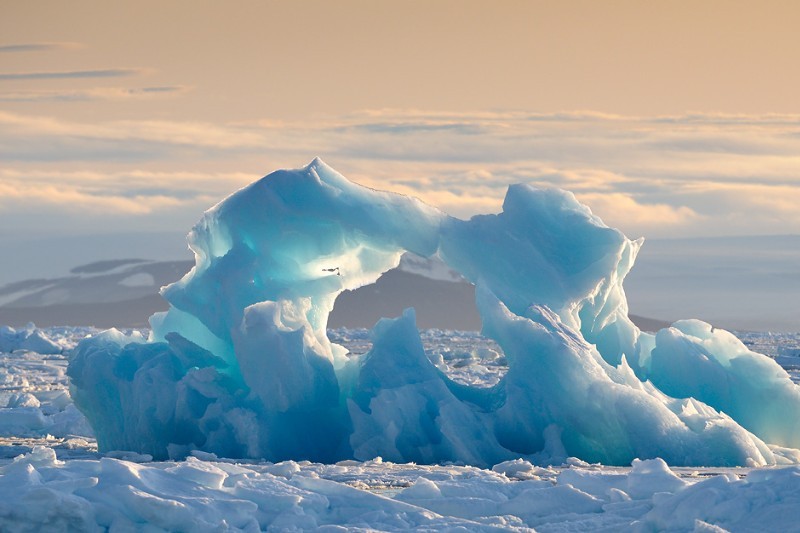 The Bottom Line....
The cost for this incredible 10 night small ship wilderness adventure will be £7350 per person based on two persons sharing. This is the lowest rate we have ever been able to negotiate with the M/S Stockholm, which is due to our continued loyalty to this wonderful ship.
The cost includes: 10 night photographic voyage through the Svalbard archipelago on the M/S Stockholm ice strengthened vessel on a full board basis inclusive of all drinks, the services of Andy Rouse and 2 experienced Svalbard guides as your expedition leaders, all baggage transfers to and from the ship and airport transfers.
The cost excludes: Passport, visa (not required by British nationals), insurance, medication, International flights - a group booking will be made from London Heathrow (see below), any additional accommodation in Oslo if required, meals other than stated above, items of personal expenditure, tips, any statutory increases beyond our control and any fuel surcharges not yet expected for the ship
The deposit will be £2000 per person, which is totally non-refundable, except in extreme circumstances. We suggest that you take out adequate insurance to cover the loss of this deposit should an unforeseen event occur.
A full set of terms and conditions will be sent by Wildlife & Wilderness.
Booking your place
Owing to the special nature of this trip, the need for a group of like minded individuals to attend and the fact that I already have 9 of my Explorers and FotoBuzzers signed up this will not be a first come first served trip. I'm looking for fun people who can socially interact with others, who are willing to learn and preferably who do not support Spurs. The kind of person you are is far more important to me and my clients than the kit you have or how much you earn.
So if you are interested in coming then email andyrouse@mac.com telling me a little about why you wanna come and about yourself.
It's going to be an epic!!!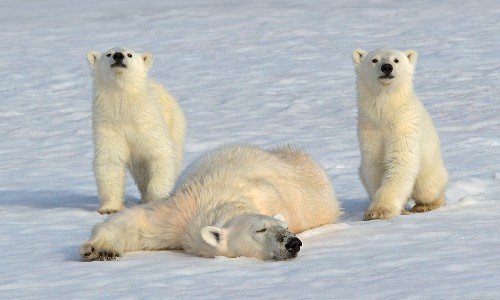 Subscribe to the ARWP newsletter
Get all the latest and exclusive news straight into your inbox