Derek the Hare my mental health therapist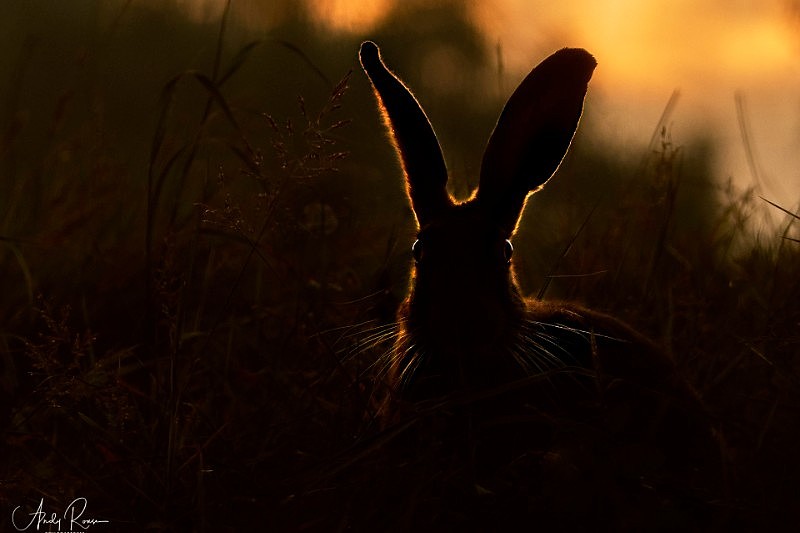 Meet Derek. He's a very cool hare. Always in roughly the same place, Derek and I have a growing relationship. Around 50% of the time he tolerates my crawling approach to closer than any hare ever has, in return I take my time and don't do anything to cause him stress. Our encounters last between a minute and, amazingly, 15 minutes, like I say Derek is a very cool hare. For those that wanna know it's taken with the new 100-400mm lens, which is perfect for crawling, but that's not what this post is about.
Derek is an example of how I have really found myself during lockdown. I wrote about mental health issues a few times during this time, and apart from one laughable bigot, received a great response from you on it as not everyone has the guts to talk about. Fortunately Prince William and the FA's Heads Together campaign has really helped push this issue into the public domain so it can be talked about. And it should, without stigma or bigotry. Because we all have bad days, where self doubt, fear and loathing whisper into our subconscious. We all have to find coping mechanisms for them...once of course we understand and accept that there is nothing wrong with talking about problems and issues. That's always the hardest bit, I am sure that everyone reading this has some form of mental health issue linked directly to our ridiculously busy lives.
I'm more myself now because I have really got into my photography again, lockdown removed all of the usual business pressures and once I accepted that I wouldn't be making any money (I am one of the categories that the chancellor ignored ) I just pulled myself up and got on with it. It's been great to really indulge my photography locally and this has now carried on after lockdown with Derek. I love having a relationship with animals, it's my reset from the world.
I love inspiring people too, I've known that for a while but lockdown has shown me the way to do it, and really shown me the difference I can make with others less "confident" about ability or life. It makes me feel good, in fact I need it. It's why I started the Wild Angle films and now the next phase, the Wild Bunch, fits a piece of the jigsaw that was missing - interacting with people I can help and influence with their photography. The Olympus conference at the weekend was a great boost for me, I was on a high afterwards. Being the host, helping people, having banter, it's all important to me but inspiration is what I do best.
We had our first Wild Bunch zoom Club Cast the other night, it was like a big group of friends meeting as so many faces (old and new) became so familiar during my lockdown videos. I felt relaxed presenting, like I was meant to do this, that I had found my place. I am so inspired by creating it, and so buzzing with ideas, that right now life seems very well balanced.
So why do I write this when most will just enjoy the hare image and move on? Because it helps to express feelings, me yes certainly, but others too. Because out there some people are struggling, and if today Derek and I can help just one person feel more positive about themselves then it's a good day indeed.
Thanks for reading...and understanding.
id=135
Subscribe to the ARWP newsletter
Get all the latest and exclusive news straight into your inbox