2016's First Cover
I said in a previous BLOG that I love seeing my work published now as much as I ever did, it still gives me a thrill and a feeling of immense satisfaction. So here is 2016's latest wildlife cover, for Aussie tour operator AWS, a very stylish monochrome conversion of a very in-your-face lion image. I really like it and I hope that it does well for them.
The image is tinged with sadness for me as it shows the great male Notch, father of most of the Mara's lions it seems, his dynasty lives on long after his death. Notch was an amazing lion, a stunningly powerful animal with a comedy bouffant mane and scars to prove he ruled his empire by force. I've had many wonderful encounters with Notch and I remember this particular one very well that you see here.
It was a year in the Mara when the wildebeest had not followed their usual routes and much of Notch's territory was under 8 ft of grass, making cat photography very difficult. We'd found him on this morning with two females in the grass, the light was perfect but all we could see were ears. Knowing Notch was a creature of habit, he never stayed out when it got hot if there were bushes nearby, we parked ourselves well away on a track that led straight to some dense bushes and a nice pool to drink. Then we waited.
Sure enough there was movement from the bush and out onto the road came the two females, with Notch close behind. I used a 200-400mm lens to compress the shot and focussed on the first lion as that was the only composition that worked. I just timed each shot so I could see at least one eye from each lion and voila! Here's a few more shots of Notch.....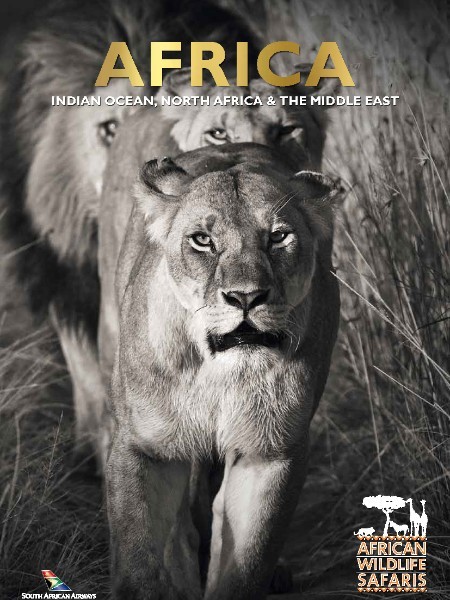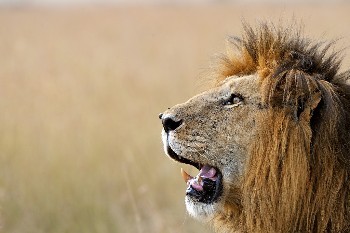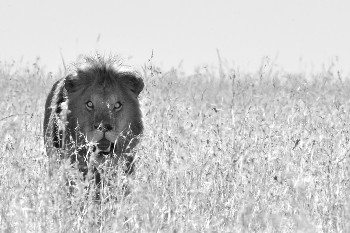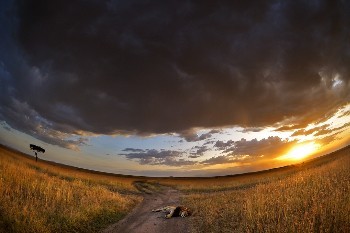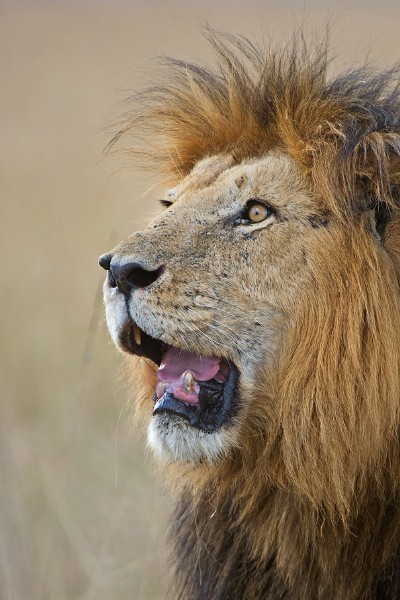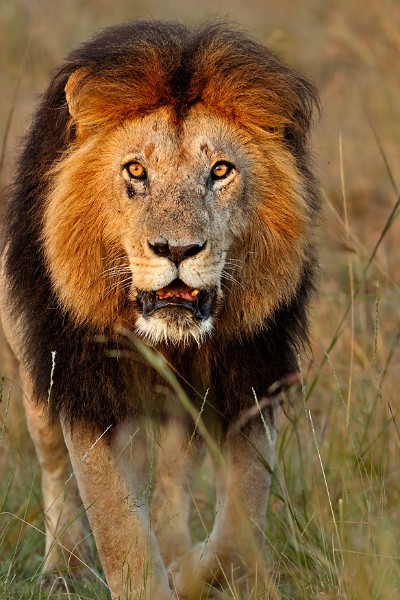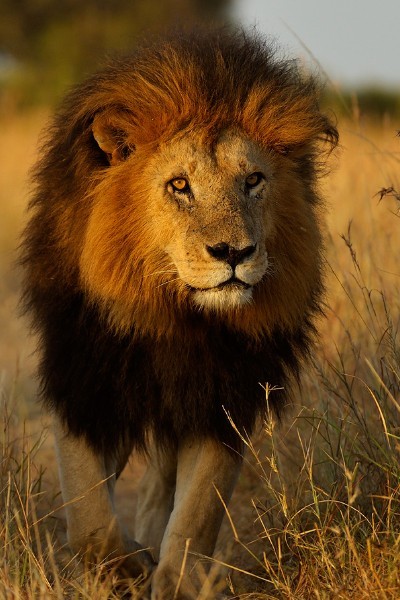 Notch Charity Edition Print
One of my limited edition prints that raises money for wildlife charities features Notch....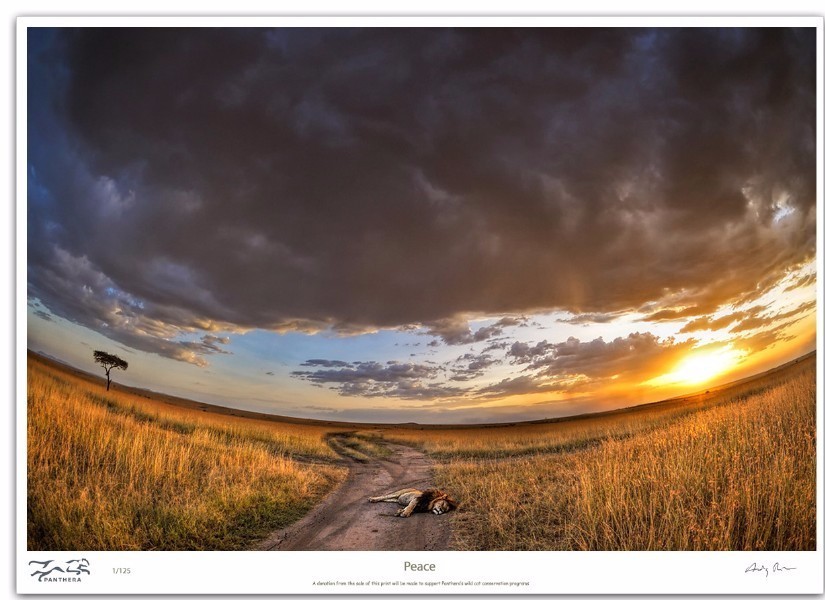 Peace is a charity edition of 125 that donates 25% of it's profits to Panthera's Operation Leonardo program. Lions are declining at a frightening rate throughout Africa so Panthera's work is vital to identify the reasons and work with local people to prevent the decline getting any worse.
I took this image late one evening as Notch was enjoying a rare moment of peace. As one of the stars of the Mara he was often followed by quite a few vehicles but on this occasion he had eluded them all except ours. I took the image with a fish eye to accentuate the environment and give it a funky contrast between wild skies and snoring lion!
If you would like to purchase this print, or any of our charity editions, please click here.
id=19
Subscribe to the ARWP newsletter
Get all the latest and exclusive news straight into your inbox