Park Cameras 1DX2 Winners weekend
Introduction
When the EOS 1-DX Mark II was launched Park Cameras ran a competition for anyone who pre-ordered it to get a cool prize. Unfortunately no cool prizes were available so they got to spend the weekend with me in Scotland learning to use their new 1DX2's.
Since I wanted to teach them about using their awesome 1DX2's I decided to use the hides of my friend Alan McFadyen, where I shot the launch campaign images for the 1DX2. Using Alan's excellent hides I could teach them how to push their 1DX2's to really high ISO's, to capture stunning images in either low light or high action at very high shutter speeds. Along the way I taught them how to use the LCD touch screen for focussing too plus an overview of how to shoot movies.
The weather forecast for the weekend was, to use a Scottish term, "pish". Rain was forecast for much of the weekend, some heavy, and actually I was quite pleased about this for the Kingfishers. I hate the usual "kingfisher on a branch" image and I knew from sitting in a hide for days on end in the Scottish rain, that using the rain would add a cool element to the images. All you need to do is to ensure that the background is dark enough to see the rain, and that the shutter speed is fast enough to stop the rain drops (more than 1/1250th second). The great thing about the 1DX2 is that it just deals with whatever you throw at it!
Both Jerry and Nik were great company over the weekend and I really tried to explain to them everything I was doing. We had a lot of fun and laughs too, I constantly challenged them to get very different images from the norm and showed them how to get the best out of hides like Alan's.
We had a great weekend, a lot of laughs and despite the weather got some great images and video. The 1DX2's performed faultlessly of course! Anyway enough of me, here are their words....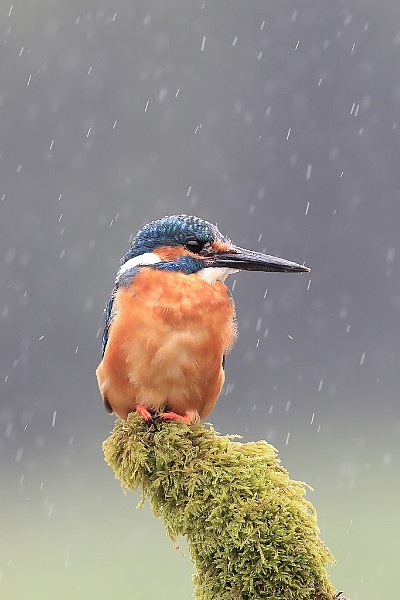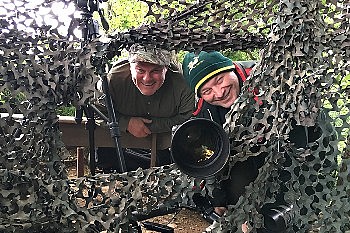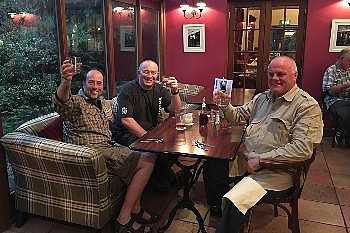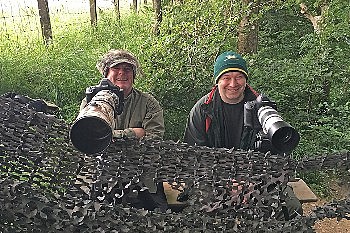 Nik Barratt
I cannot put into words how much I learnt this weekend from Andy. I knew I was in for a great weekend as I drove through the spectacular scenery of Dumfries and Galloway, but I could not have anticipated how amazing the weekend would be. The hotel, the hospitality and the company were all fantastic and a massive thank you to Park Cameras for putting this on for us. Alan McFadyen, who runs Scottish Photography Hides provided a first class service and shows all the integrity and passion you could want in someone working with wildlife.
I have never had the chance to observe Badgers alive in their natural habitat, so I had to keep reminding myself that I was there to take photos and not just watch them the first evening. To see so many was incredible and a memory that will stay with me a long time.
I could say the same about Kingfishers, I see plenty of them over in Africa, but have rarely seen them so close in the UK. To see them fishing was a real privilege and again I had to keep reminding myself to take photos and not just sit watching them.
That beings me onto the last two pieces of the puzzle from the weekend, Andy and the 1DX Mk II. I have been a fan of Andy Rouse for more than a decade and to spend a weekend learning from him was an absolute honour. His ability to teach two people, who at times were doing different things, in simple, practical ways was astounding. The camera itself is something else. I have never had a bit of kit like this and after this weekend cannot wait to get out to Africa and start really pushing both the camera and myself. Taking photos at ISOs of 6,400 and even 12,800 still sounds insane, but the quality of them is remarkable. Andy showed us how to process them in DPP too, another first for me and something I will be using in the future.
An unforgettable weekend, to be able to learn so much in such an incredible environment with an amazing Wildlife Photographer was truly humbling. A massive thank you again to Park Cameras for this opportunity.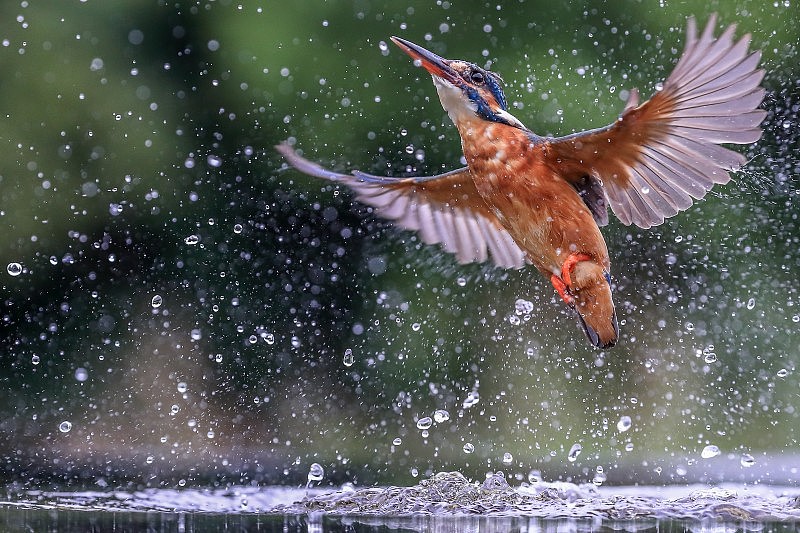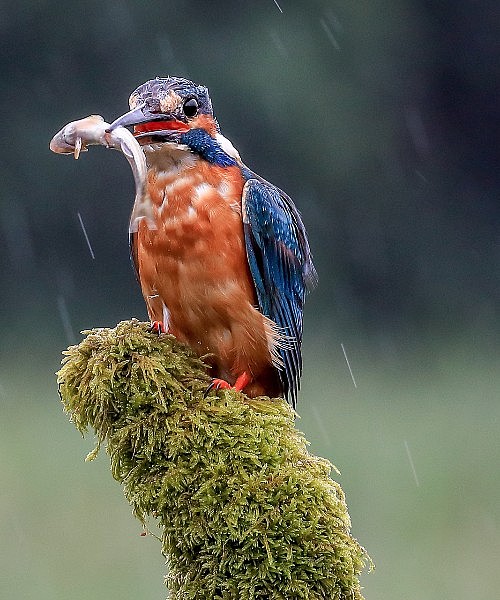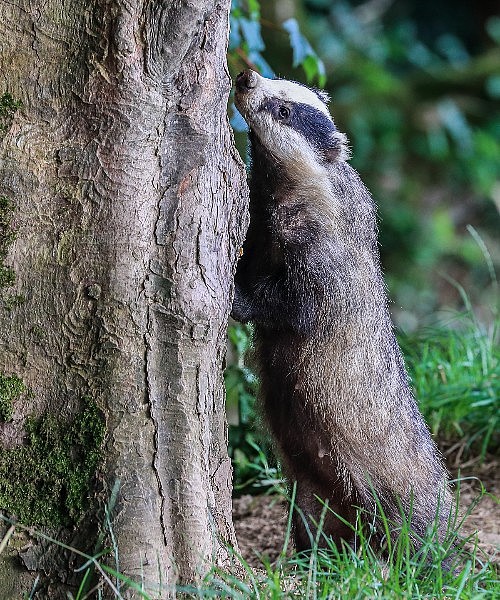 Jerry Burgan
I was very lucky indeed, together with Nik Barratt, to spend two days 23 24 July with Andy Rouse, courtesy of both Andy and Park Cameras, as the prize in their Canon 1DX MkII draw. The experience was thoroughly enjoyable, and a great learning climb for me. I consider myself very lucky indeed to have been drawn from the hat; Andy is a very good mentor, and very willing to pass on his proven expertise. My sincere thanks go to both Andy and to Park Cameras for giving me this opportunity.
The shoots were taken in hides set up and maintained by Alan McFadyen, whose positive commitment to Nature is seemingly without limit. Many thanks to Alan for his part in making this fantastic opportunity a real success

The Kingfishers were astonishingly quick and occasionally cooperative, and the Badgers equally so. I personally have not previously had such intimate encounters with these vulnerable creatures, but will be more readily prepared to meet the challenge as soon as I am able to arrange more wildlife adventures for myself.
The Canon 1DX MkII is an astonishing engineering achievement and I am finding it to be a joy to use. Absolutely brilliant.
Very many Thanks again to both Park Cameras and Andy Rouse!"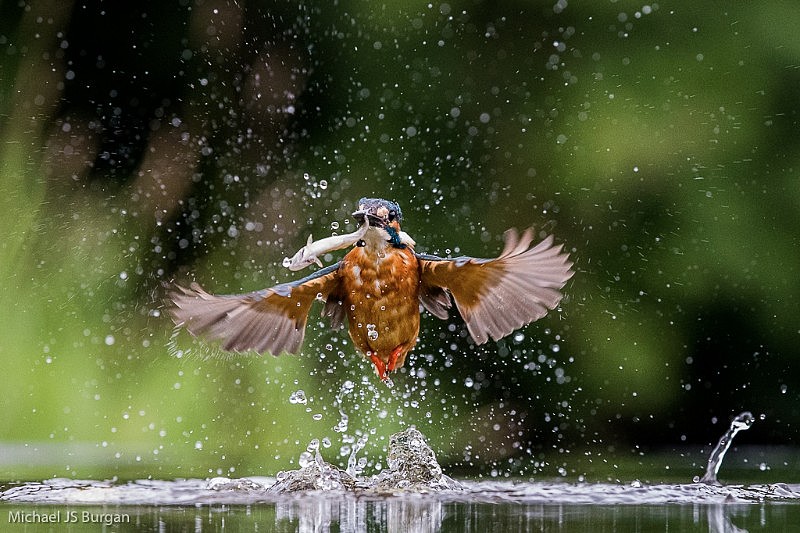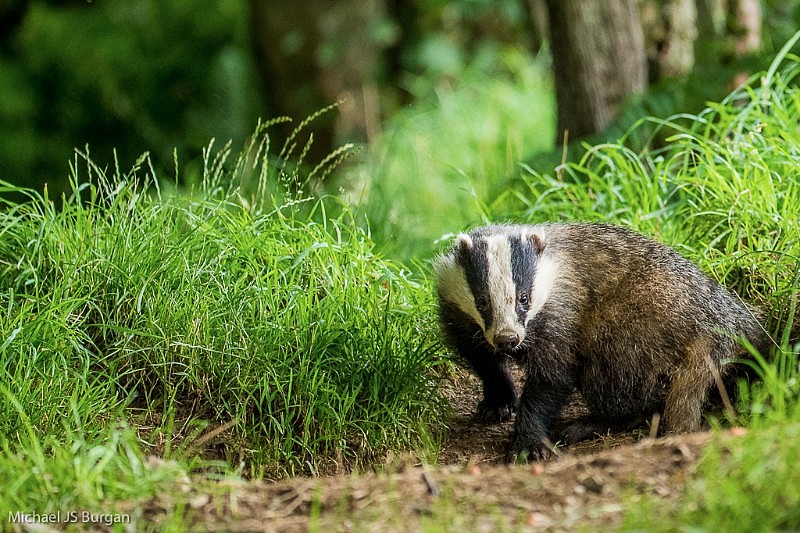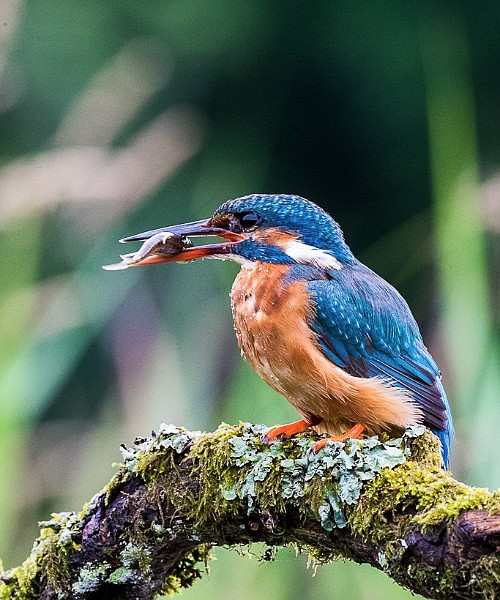 And Finally
So there you have it, a fun and educational weekend was had by all.
Many thanks to Alan for hosting us and for Nik & Jerry for being such a pleasure to be with.
The biggest thanks of all goes to Park Cameras who gave us the chance to do this. If you are looking for a good deal on kit backed up by great service then Park Cameras should be your fist stop. Certainly they look after our FotoBuzz members very well.
It has been my pleasure to work with them during the 1DX2 launch and I now have an Ambassadors page on their website. Click here to visit their homepage.
The 1DX2 is pure sex, it continues to deliver and pure camera rock 'n' roll!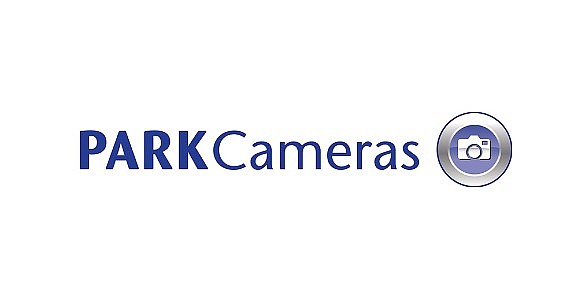 id=34
Subscribe to the ARWP newsletter
Get all the latest and exclusive news straight into your inbox