Noor Tiger Book - Our Journey
Many of you will know that we have just launched our tiger book and I thought it might be fun to tell some of the back story behind it over the coming weeks. So this week I'm starting with a general look at our Journey...
This is a very different book as it's a collaboration without jealousy or ego, between two best friends who happen to be professional wildlife photographers.
Our journey together started back in 2008 with the immortal Ranthambhore tigress Machali. Working together over a 2 month period we developed a bond and an understanding that has grown into our 'family' relationship today.

Here is an image of us the worse for wear during Holi!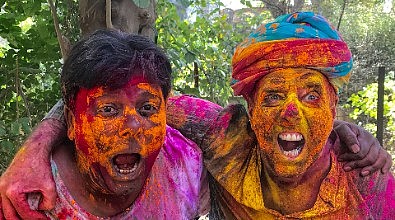 Below are a couple of images of Machali taken during the early part of our that time, the right hand image got me a Highly Commended in the BBC WPOTY: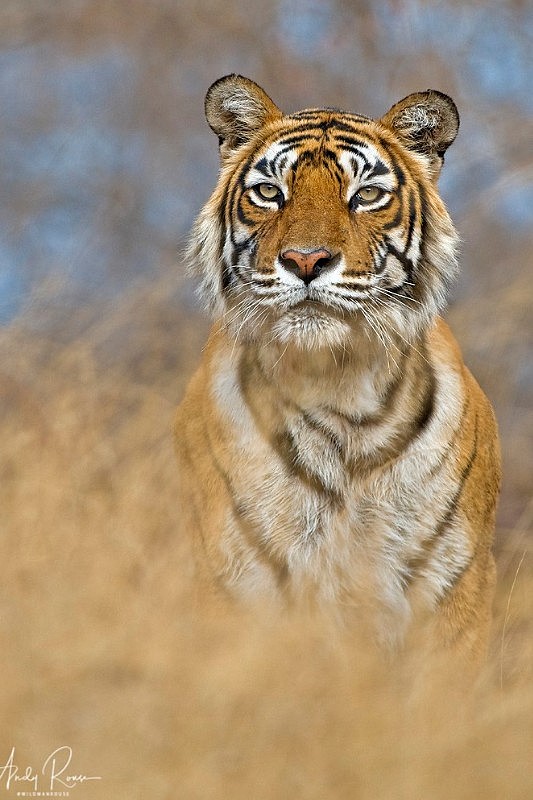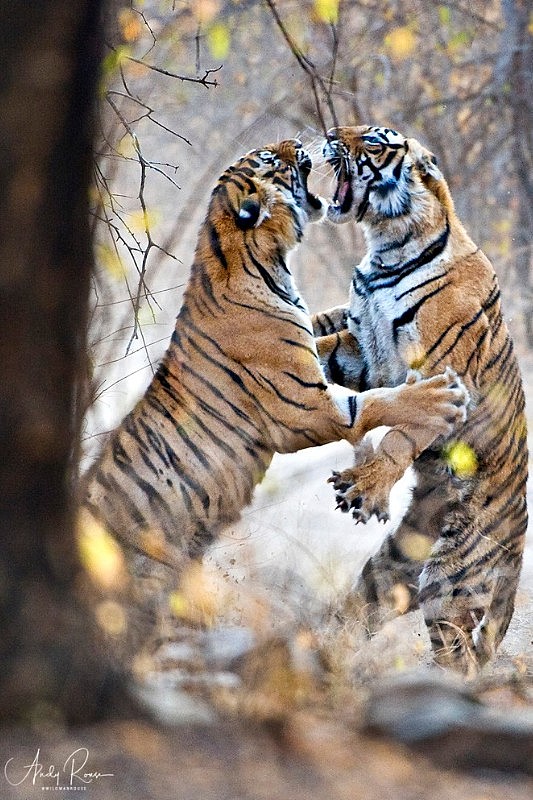 It was Noor that really brought us together though, as over the years this incredible tigress has opened up her lives in front of us and treated us to some incredible intimate encounters. It is these encounters that form the backbone of this book and to which we invite you to share with us.
Both of us love photographing tigers, you could say we are addicts, and we are both very good at it. It doesn't matter to either of us who has won the most awards, we enjoy sharing our photography together and bouncing ideas off each other. That is very much the philosophy of this book; you will not know who took the individual images as it doesn't matter, our time with Noor has always been a shared experience and that is the message that we want to bring from this book. Teamwork. Collaboration. United by a passion for photography, tigers and conservation. That is what defines us.
So what is so special about Noor as there are many great tigress's in Ranthambhore? It's hard to describe really, she's just the ultimate tigress for us, an incredibly ruthless killing machine one minute and a tender mother the next. There's no doubt she's a mean mamma. Really mean, sometimes scarily so. On more than one occasion her piercing stare has made both of us take our eyes back from the camera and look away. We love her all the more for this, we are drawn to her; she's our muse, we have spent every moment we can in her territory and in return she has shared incredible moments of her life with us. Here's a few images from the book...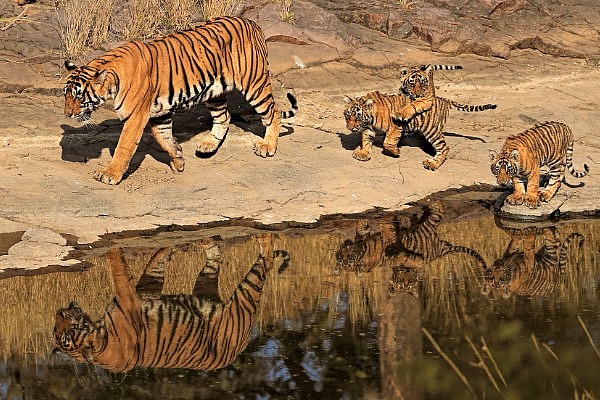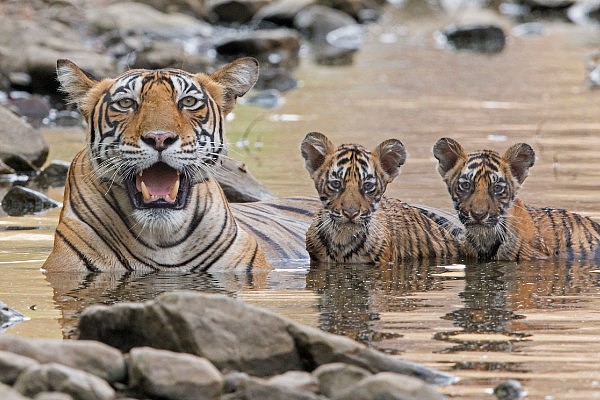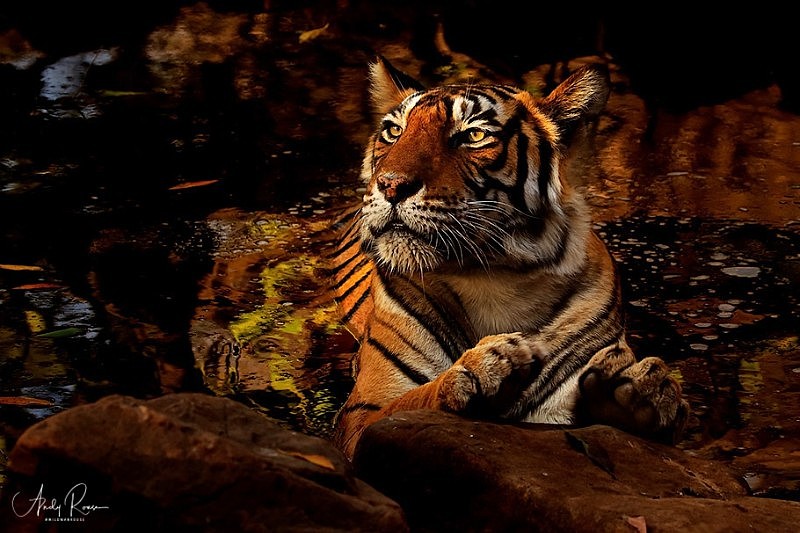 Noor's territory spans Ranthambhore zones 1,2 and part of 6, all three are tough and uncompromising places to live. Winters are freezing cold whilst the summer heat is relentless and unforgiving; everywhere you look towering bluffs dominate the skyline; dark, threatening, and unwelcoming to all comers. Because of this terrain landscape photography is tough so we decided early on to push the boundaries of our photography and use monochrome and infra-red imagery to really tell the story that we wanted to. The habitat is a harsh and unforgiving place, particularly in the extreme heat of summer (where it can be 47C and more), and we were determined to show that. The result is a mixture of photographic styles and techniques that few books have ever seen. We are both used to shooting with multiple setups at once, here I show my typical setup with my Canon kit, all vital and all doing a very different job...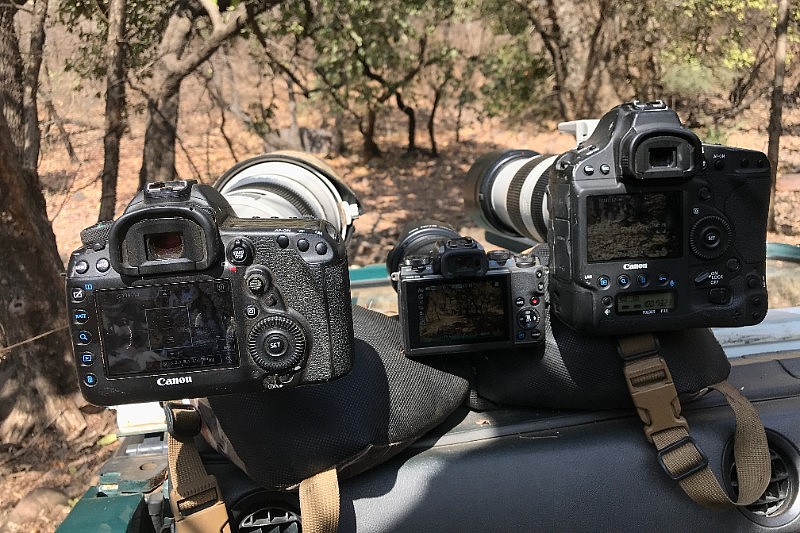 This book is very, and unashamedly, picture led. We have a good story throughout so you know what's happening and what we felt at the time, but it's very very picture led...
The Book Itself
So here we are today. We have taken an idea, discussed like so many around a campfire with a cold beer, to reality with a designed and ready to print book. It's been a labour of love but we are finally there...well almost, we need a little of your help first...apologies for the shirt!!!
Crowd Funding
To raise the funds to print the book, which are are doing at the best fine art printers in Italy, we started a Crowd Funding campaign on Indiegogo a few days ago. It's going well and we are really pleased, but to make this dream a reality we still need your support. So we've put together some great Perks, these are discounted deals for signed books, prints, Collectors Editions and other cool stuff. If you fancy supporting us then click here for the page and see much more about the book and the project.
Conservation
The book is very conservation biased and we hope to use some of the proceeds to fund local conservation projects with Tiger Watch. More on this in next week's BLOG, we hope that you can support us. Finally a word from our sponsor...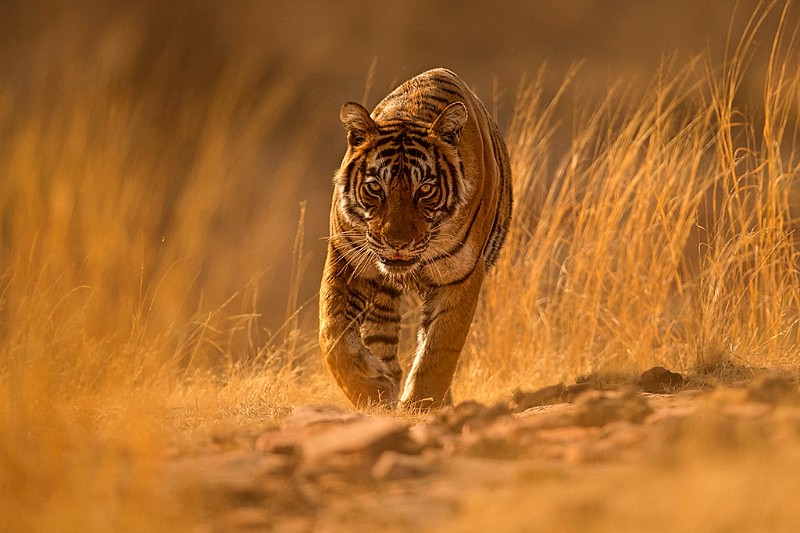 id=44
Subscribe to the ARWP newsletter
Get all the latest and exclusive news straight into your inbox