Friday 5:15 BLOG 21/09/2018
A 5:15 BLOG what's that all about? Well it comes from my corporate days when a sadist used to make me prepare a report on a Friday night of my weekly activities that took me 15 minutes to write and him 5 minutes to read!! So if you like this I will make it a regular thing, the life of a wildlife photographer in a nutshell.
Week Gone By...
It's been a frantic week as we launched the crowd funding for our Noor, Queen of Ranthambhore Tiger Book. It's our first project like this as it's the only way you can fund a self published book without robbing the local NatWest (other banks are available). By going "independant" it allows us to carry trendy man bags in Starbucks with white earphones, and perhaps more importantly to publish the book we want to. Anyway sales are good with nearly 40% funded, the link is here if you'd like to support us and get a discounted copy of an awesome book. Here's my favourite image from my bit of the book, althought it's a close run thing with Dicky's amazing fighting shots of Noor and T60: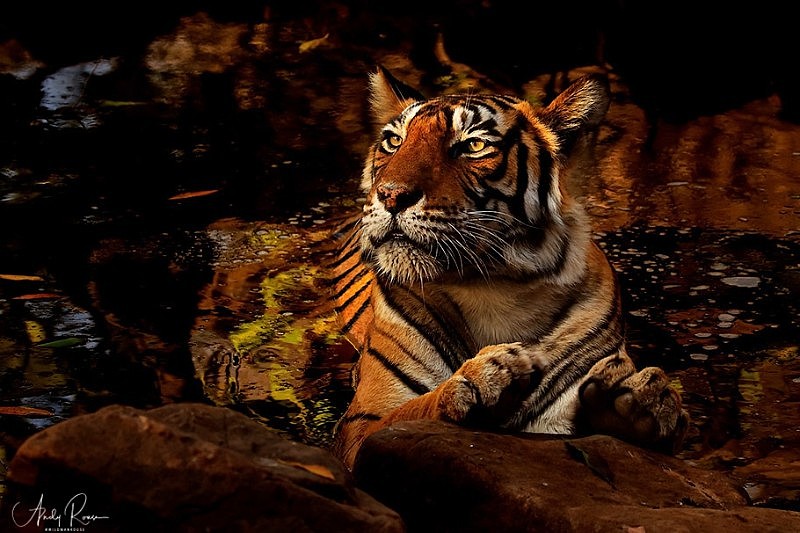 It's been a busy week too on the Agency front, I still make a decent living from the sales of my images via my agents and for me this still remains the core of being a professional wildlife photographer. So it means processing regular submissions of images together with ultra boring captioning and even more bloody boring keywording. A very varied selection sent with over a 1000 images of tigers, Galapagos lovelies, kingfishers, little bitterns, paper wasps, red grouse, badgers and a few funny monkeys too. Once I package that drive up and send it I do a little happy dance! A coupla favourites from this week's submissions below: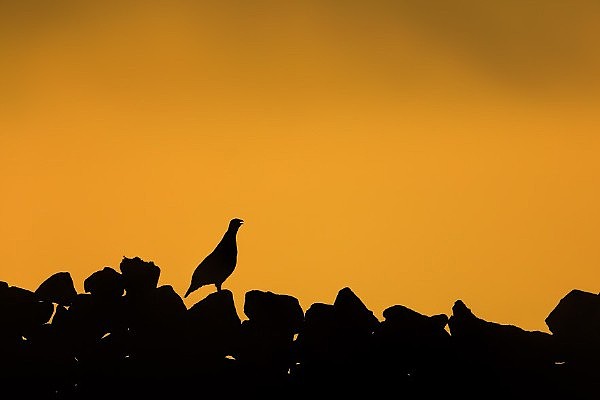 Minimalist Red Grouse calling from a stone wall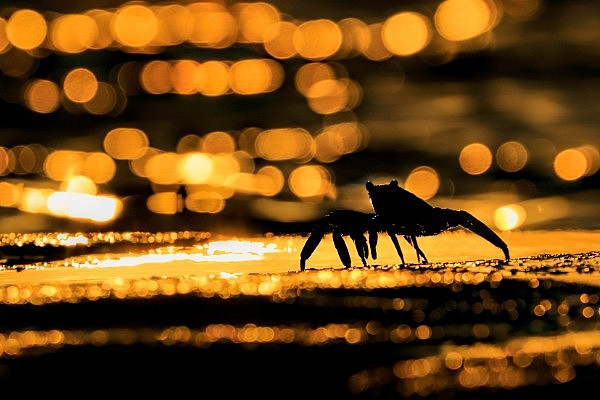 Bokeh backlit Sally Lightfoot Crab
Instagram Image of the week
Now before I get to that, some news. I passed 20K followers! Doesn't sound like a lot but until only recently I only had 2k. Achieved through posting good images, engaging with clients and just being approachable. Not one follower has been bought. So a nice achievement that I celebrated with a cool give-way of a Portfolio Review with yours truly. Anyway here is the most popular Instagram image this week for me: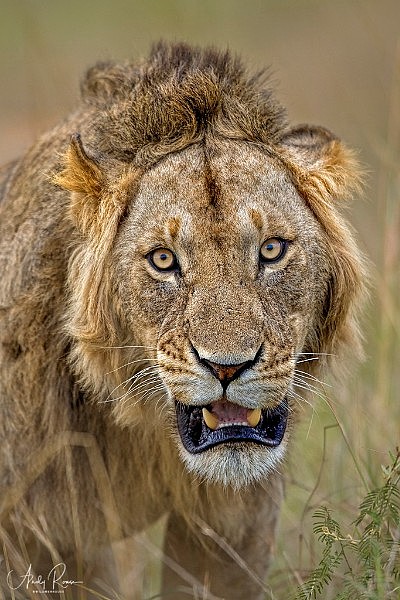 Not a very happy male lion, in fact he was very aggressive to us despite the fact that we were on the road minding our own business. I love those murderous eyes they give a lovely connection, I deliberately under processed it too to retain the feeling of it. Because of the facial expression I went for a tight portrait, it seemed the only choice!
If you wanna follow my daily updates on Instagram then check me out @wildmanrouse
The Week Ahead
Tomorrow I am one of the Photo Team working to document the amazing Chris Packham and his People's Walk for Wildlife. It's an honour to support this great event, we hope that we will see you there, further details here.
Then after some family time I am heading off with some clients to renew my long suppressed love of all things Wolf. I am hoping to get a sighting or two and maybe some images. I'm using my Canon 5D4 with 100-400 / 500mm lenses mounted on Flexline Pro Head. Plus I've never been to Russia before!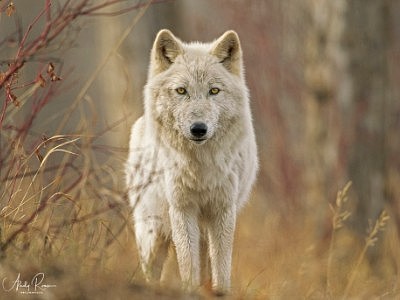 And Finally
Well maybe 6 minutes!! So hope that you enjoyed this BLOG, if you do please tell me on Facebook / Twitter as I cannot get comments on here yet. And please do support us with the Noor Tiger book, it means a lot. See you next week!
id=45
Subscribe to the ARWP newsletter
Get all the latest and exclusive news straight into your inbox