Andy wins Polar Passions award
I won I won!!!
Look I'm excited right so I'm gonna shout!!! I won!!!
This year I put some thought into my competition entries and had 35 reach the finals of the 4 major comps that I entered. I have always had a love hate relationship with competitions, my commercial style is too "mainstream" to do well and my arty backlit work is just sometimes too "out there rousey boy" to ever be considered. So after doing very well a few years ago, winning 24 Highly Commended or Category wins in the major international competitions, my work was clearly not what the competitions wanted. So I kinda gave up entering seriously and concentrated instead on my commercial work and style. I make no bones about the fact that I am a commercial wildlife photographer and I make a living from selling my images professionally; unlike a lot of others I hear, my work still sells well through agents and pays for one's yacht in the Med what what. The price of taking this approach is a lack of success in competitions though, but I was willing to pay that price...for a while.
Over the past couple of years I have been through a very tough time and my photography, along with my great partner Suzie have pulled me through. So as a result I have really turned to my photography to help me and as a result I'm shooting much more from the hip again, my photographic mojo is back and I seem to be shooting some cool stuff again.
So I entered the Nature's Best Photography Windland Smith Rice International Awards this year with some killer stuff. I've done well in this competition before, it suits my style and I always feel inspired by looking at all the winners. So when the editor Steve rang me to say that I'd won the Polar Passions category I was bowled over, it's such an honour. I'd better shut up now and show you the image: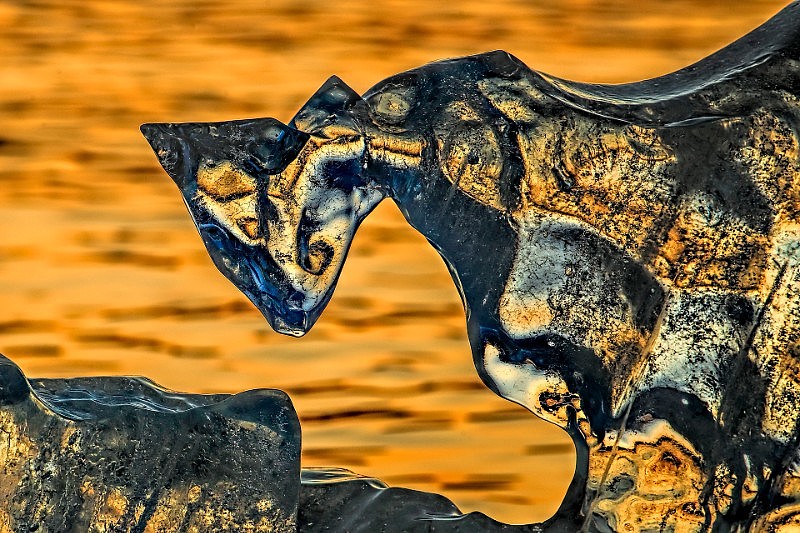 It's an iceberg, taken late last season in Svalbard, and people love it because of the light...the texture...and the fact that there is a very recognisable shape there. Can you see what it is??? Yeah it's an Arctic Cat!
A Beautiful Morning
It was a stunning morning. We had moored in a bay overnight and as always, since I was leading the trip, I was up early on deck. Even though it was two hours before sunrise the purple hue on the skyline was immense, it lit up my face as I walked around. I knew what I had to do and within ten minutes everyone was on deck in their kit and the Zodiacs were in the water. Adam my guide deserves a big vote of thanks here as do all my clients, as they were ace on a very tough trip. Did I mention the glow???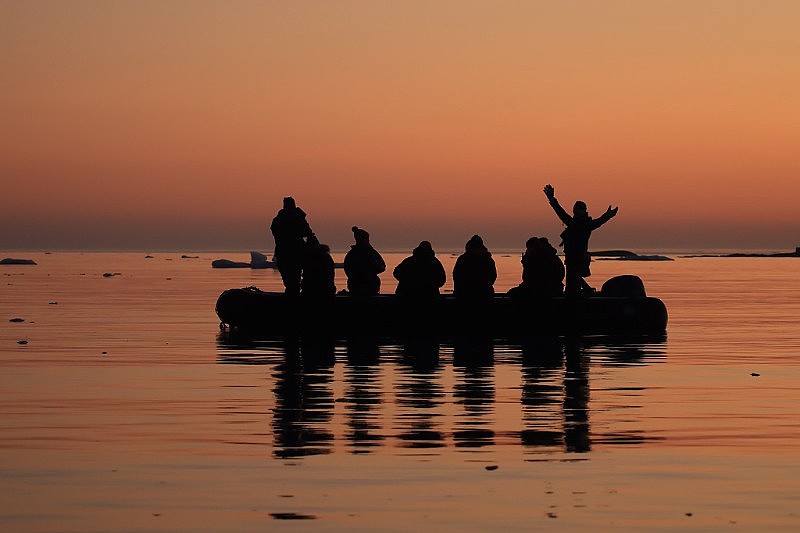 It was wonderful light for photography, the stunning colours on the water really brought out the tones in the ice. It was mid blowing light, exactly what I live for. Technically it's easy to shoot in this light, just get the ISO high enough for a decent shutter speed and worry about the composition first and technical stuff like the noise second. In these situations it's photographic skill first and tech a distant second. As we drove around the scenes just started getting better and better...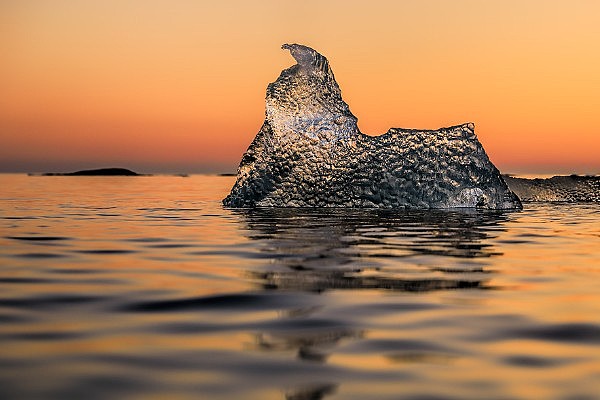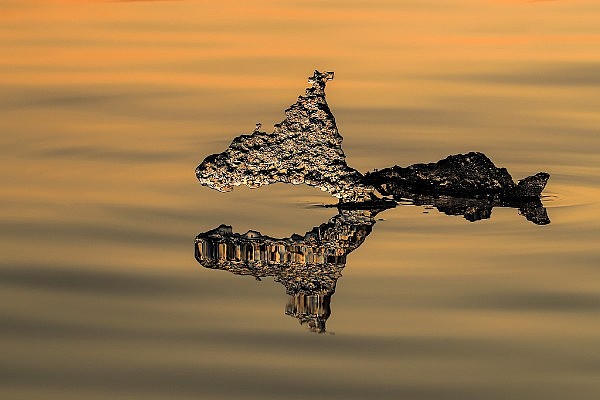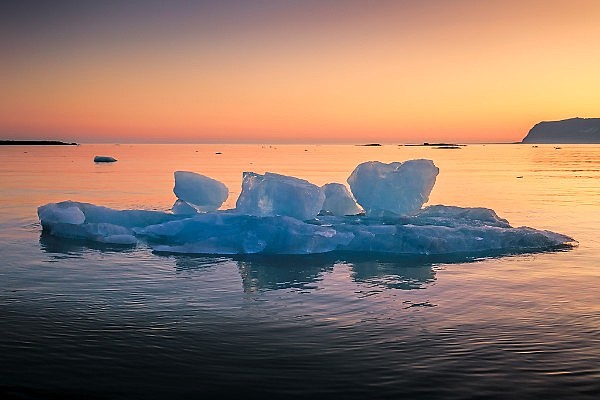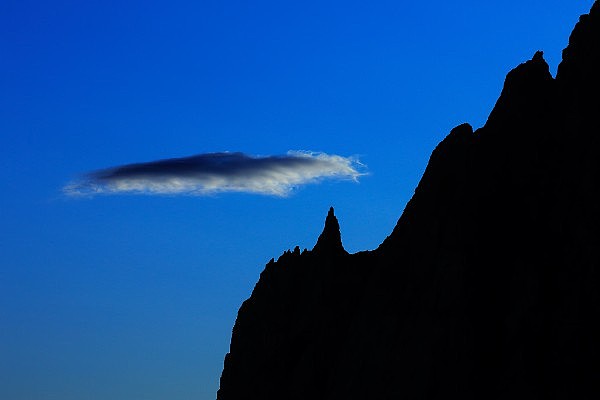 Then as we came around the corner I saw something that really caught my eye...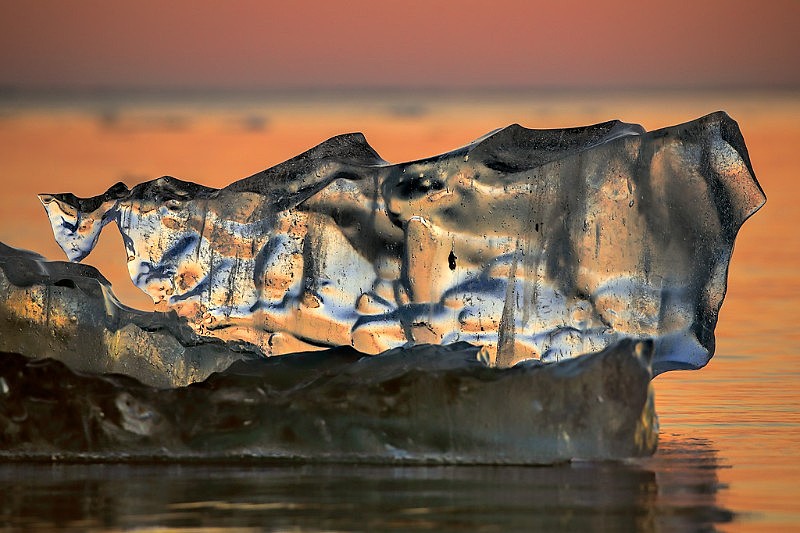 Check out the far left hand side, there is a shape there that looks like a siamese cat. So I brought the zodiac round more to the right, killed the engine and we drifted slowly by the little berg. Slowly the siamese cat became more obvious so I decided to shoot with the 100-400mm lens to aid the compression to give the final image...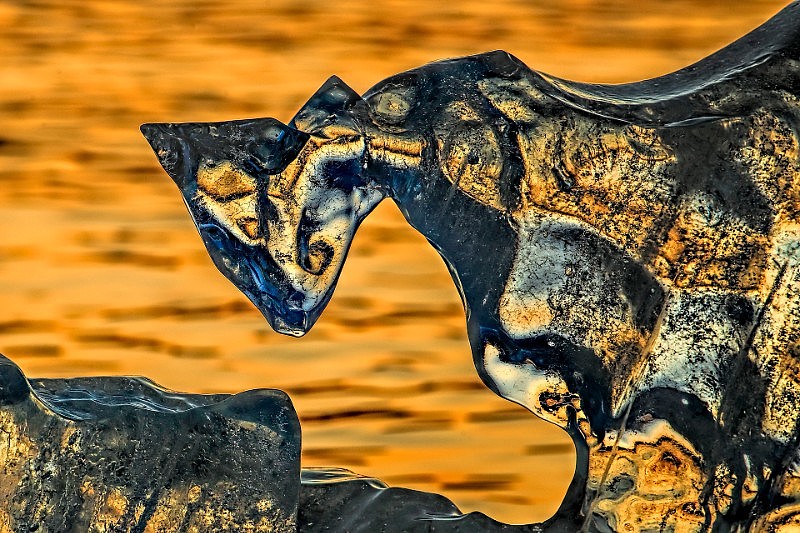 Composition - I wanted to lead in from as many of the corners as possible to take the viewers eye to the main cat shape. I decided to use the water behind as the backdrop since it had a lovely tone and I thought that including the sky would have been too distracting. I decided to put the cat shape slightly offset to the left to include the amazing tones in the right of the image.
Tech - Since the light was good I could shoot at ISO 400, using the depth of field preview button I selected f9 to get max detail on the ice without the background distracting too much. EC was at -2/3rds which gave the tones more detail. Oh and it was taken on the Canon 1DX2 as my 5D4 was in use elsewhere in the other zodiac.
Doing something for good
Winning this category means so much to me as it shows, mainly to my critical alter ego, that my creative side has returned to what it used to be. I'm seeing good images again and loving my photography. But I want to do something good with this award as we need to continually raise the awareness of Arctic issues, as the polar ice is fast disappearing. Now I will leave alone all arguments about whether it's man made or natural, instead I wanna focus on one amazing polar bear project called Polar Bears and Humans. It's being undertaken by my good friend Ole J. Liodden.
Polar bears and humans have a long history in most parts of the Arctic. Ever since the Inuits encountered the polar bears hundreds of years ago, there has been more and more interaction with this large predator. Today, hunting, scientific activity and tourism are directly interfering with the life of the polar bears. Climate change and pollution, also linked to human activity, is also affecting the Arctic King.

Some important questions are, how many polar bears are killed annually? Is this hunting sustainable? Is the population of polar bears decreasing or increasing? Is the current polar bear management successful? Are there any red flags regarding the trade of polar bear skins? Are there any alternatives to hunting for the natives? These are some of the questions very few authors, researchers or organizations are asking. In this project we want to publish information about these topics, and address important conservation actions.
I have just made a £400 donation to the project from the sales of my Polar Bear Book Collectors Editions and I wanna say thanks to everyone that has bought this book so far. So we have decided to publish a print of the Arctic Cat image that donates 25% of the profits from the sale of this image to support Ole's project as I consider it is the most vital polar bear project ever undertaken in the Arctic.
Prints and Metallic Canvas
Alright we have decided to make a limited edition of 250 using two mediums, either Giclee Photo Rag or the new Metallic Canvas. Check this video to see more on this..
Sorry I got very excited!!! Anyway click here to see the print page to choose your format and size, we ship worldwide too and remember we will donate 25% to Ole's amazing project.
And Finally
So hope you liked this BLOG and my complete over excitement. I enjoyed telling you the backstory of this image and I will do the same in the weeks to come for a few more images. If you wanna see the rest of the images in the Nature's Best Awards just click here. I guess the lesson here is that to win it you gotta be in it, so you can't moan about not coming anywhere in competitions if you don't enter. But when you do enter please enter work that you are proud of, that inspires you and enter with the expectation that you won't win!!!
If you enjoyed this BLOG and the others recently then please support us with our Tiger book crowdfunding or just share us on social media.
id=48
Subscribe to the ARWP newsletter
Get all the latest and exclusive news straight into your inbox