Friday 5:15 BLOG 05/10/2018
A 5:15 BLOG what's that all about? Well it comes from my corporate days when a sadist used to make me prepare a report on a Friday night of my weekly activities that took me 15 minutes to write and him 5 minutes to read!!
This BLOG has grown over the past few weeks so thanks for the support, we are trying to formalise the structure a bit, well as much as I can ever do anyway as I'm always random, so hopefully you will see some new sections you like!
And well done West Ham for yet another good result, I will be watching tonight against the mighty Brighton.
Week Gone By
As I said last week this week was gonna be one of image processing, which was the intention until I tore my calf muscle being sporty on Wednesday. It felt like someone hit me with a cricket ball at the time. So it was home to ice, compression, a raised left and some anti-inflammatories. Suzie got me a pair of crutches from a late night journey to Argos and so I have been practicing hobbling around and being a very very bad and grumpy patient. Anyway it knackered my week, any thoughts of doing any red deer photography are out of the window as I need to recover as much as I can before my imminent Brazil trip. I've a few sessions booked at my mate's sports rehab clinic in Cardiff (DTR) so hopefully that will sort it a little more.
Anyway once I stopped feeling sorry for myself I started to get on with the list of things to do. As I am effectively kickstarting my business again the list was long, but as I said last week top of the list was some processing for my agents. I have been told to get in more tiger images, as if they don't have enough already, so I went back to the files and attacked the vast number of non Noor tiger images that have been patiently waiting for my obsession with Noor to subside! Anyway here are a few I did earlier showing Cowboy and Arrowhead: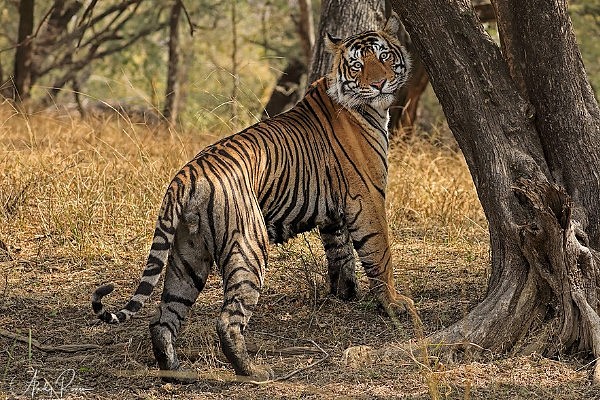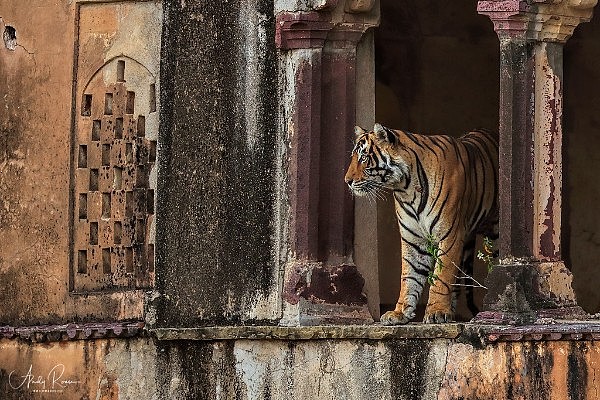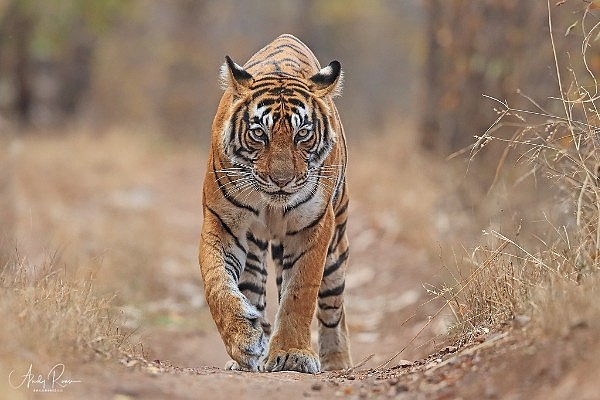 Nature's Best Polar Passions Award
Thanks for all the nice comments about the award win this week, for those who didn't see it I won the Polar Passions category in the Nature's Best Windland Rice Smith International Awards. I haven't won a lot in the past few years so am really pumped I got chosen, here's the image: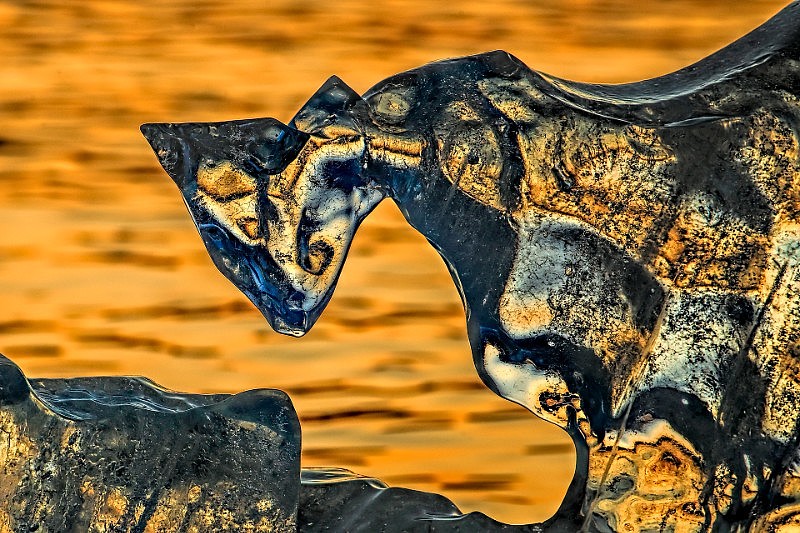 A beautiful iceberg from Svalbard in early morning pre dawn light, 1DX2 again. Since the Arctic is of great concern to all of us I have decided to donate 25% of the profits from my print sales of this image to the excellent Polar Bears and Humans project that is just starting now to get some good information. If you wanna see the print editions, which are both Giclee and new Metallic Canvas, then click here for info and see a dodgy video too!
That Badger Video
Those of us who have been in conservation a while are used to seeing videos showing mistreatment to wildlife. But this week a superb piece of undercover filming highlighted some unbelievable cruelty in the name of "conservation" that shocked all of us. Could you shoot this?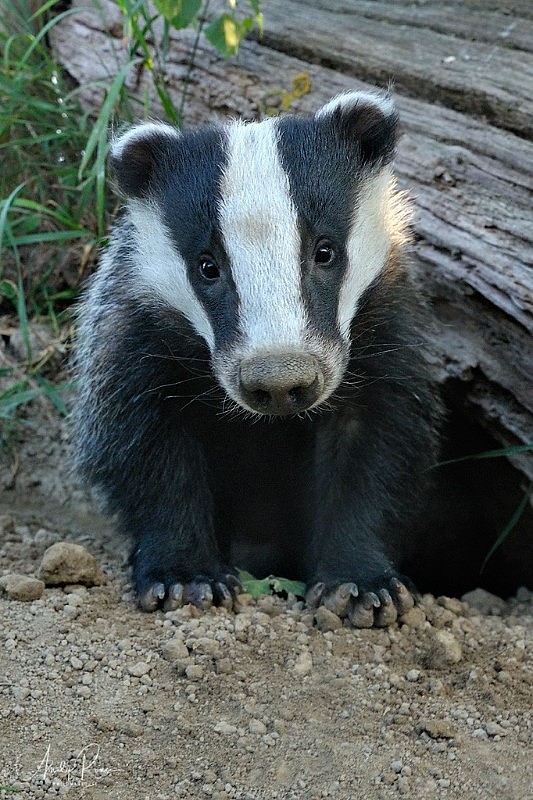 The government, sanctioned by the Michael Gove (Minister for Anything but the Environment), is again starting a mass cull of badgers which they say will be humane. Well this video shows otherwise, please click here to read the supporting article in the Independent with the video included. It's shocking but you have to watch it, this is happening right now to badgers in the UK and no longer can we just stand by and let it continue. There are alternatives to culling like this, which we need to take if we are to start to really value our wildlife. Someone in politics needs to be brave.
Then if you wanna get involved and support someone worthwhile who is really fighting this click here to check out the Badger Trust. They have tons of good balanced info about the whole badger situation.
Suzie's Conservation and Lifestyle thoughts - Coffee
Of course we all want to do our bit to help the environment but, as always, our priorities in our lives sometimes means that this gets forgotten. My partner Suzie is very into a sustainable lifestyle and so each week she will give her thoughts on something simple that you can try to make a difference to the world.
So this week I wanted to talk about coffee. It's a love hate relationship in that Andy loves it and I hate it. Apparently those single use Nespresso compatible pods give a pretty good cup of coffee. We used to buy ours from Starbucks but other places sell them too of course. The problem is though, like so much these days, mostly they are made of plastic. Starbucks will, if you ask for it, give you a recycling bag so that you can feel a bit better about it. Simply fill the bag and give it back to them for recycling. Except... It's actually pretty impossible to know what happens then. And with plenty of our recycling waste being shipped abroad for processing it could well be that our act of environmental kindness is not so green after all. I should add that this is an issue which affects all recycled waste - but that's another matter. Nespresso themselves have gone a step further with aluminium capsules, which can be recycled into other things, but depending on your local council's recycling policy may end up in landfill.
Anyway I was particularly pleased to see that you can now buy biodegradable and compostable pods made from cornstarch from The Foodies Larder. So now, after the pod is finished I can chuck it on the compost heap, safe in the knowledge that it won't end up in landfill or worse in our oceans. Coffee grounds are actually great for the garden. It does beg the question though - if one producer can do this why can't they all? Most of these are available from Amazon too, so there's no excuse for supporting companies that don't produce these environmentally friendly pods.
Instagram Image of the Week @wildmanrouse
The most successful image of the week on Instagram was this one: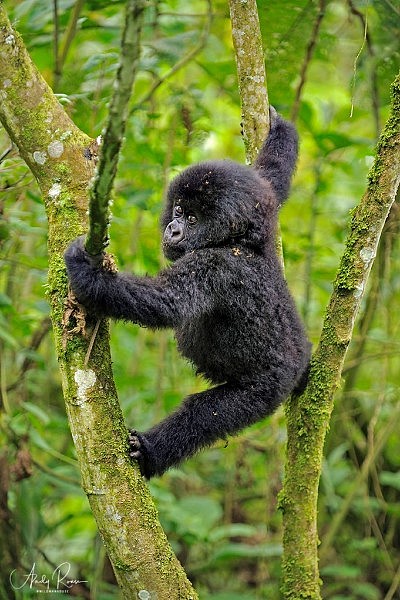 I know it's unbearably cute isn't it, just a right place right time and right kit, a 70-200mm with a 1.4x converter which is my goto kit for all my gorilla work. I always have a knack of capturing images like this, I say it's luck but others say it's because I'm so focussed on what I am doing that nothing distracts me. So put the AF point over where the face would be (as he was facing away most of the time) then waited here for the connection with the fun youngster. Bingo and then tea and medals. Mountain Gorillas are a great conservation success story and I am glad this week to see that the excellent Remembering Great Apes book, which I've a couple of images in, will be out soon so you can see lots of great work on Gorillas and other great apes.
Instagram #RouseTipFriday
Over @wildmanrouse I have started a weekly tip story that gives some more insight into the image that I post on the friday. Here is today's image: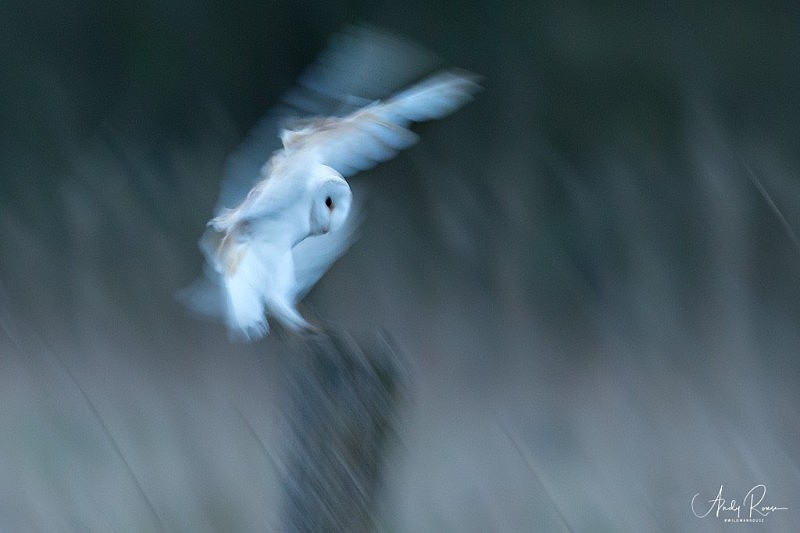 Taken on the Canon 1DX2, 600mm lens, ISO 6400, 1/15th second @ f6.3
I posted it as I am sick to death of photographers saying that they can't go out because the light is no good, or it's raining or one of a million other excuses. A good photographer can make something out of any light there is, because there isn't anything you can do about it. My attitude is that I have made the effort to haul myself out of bed, carting the heavy kit with me so I am damn well gonna get something to show for it. Here the light was awful, it was 20 minutes before sunrise so forget anything but art. So I set the ISO to 6400, the shutter speed to 1/15th and panned the image as the barn owl came into land. Yes it's difficult, yes it's likely to look rubbish but if you don't try you will never succeed. I tried and it looks ok, I cannot decide whether to put it into black and white or not, but it's better than not getting anything at all!
Noor, Queen of Ranthambhore
Well it's the final weekend of crowd funding for the Noor book and with just over a week left we need your help to reach our target. It's the most stunning book that I have ever produced, will raise awareness of tigers the world over and is a joy for photographers and tiger huggers alike. This week, alongside the discount books we have added some more prints to suit all budgets as you can see here...plus a special workshop for Indian based supporters: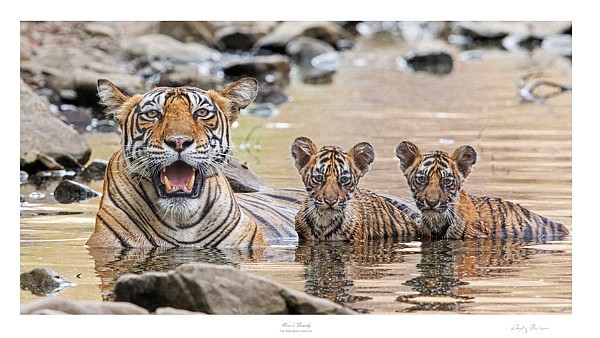 So please support us with the campaign by purchasing one of our discounted pre-launch books or any of the other perks, all of which offer savings over the prices when the book is published. Click here to see the page and see an awful shirt of mine too!
Festival Drayton Talk
Tickets are still available for my talk on tigers and other things at Festival Centre Market Drayton on Friday 16th November. Click here to book your tickets.
The Week Ahead
This week is very much being governed by the Brazil trip, I am taking 8 great clients with me and so will need to ensure all is prepared and ready. Canon have told me that I will be getting the new 400 f2.8 to take with me so I will have to make a decision last minute on what I can carry with my dodgy calf. Certainly I would like to take this and use it on the 5D4 to give me range, alongside the 100-400mm on my 1DX2. I am also taking the mirrorless R with me, this is not top news as I always have a mirrorless with me on any trip. I've tested the satellite router too so I will be able to make calls home from my iPhone and receive a few emails too, it's a prime requirement of mine these days that I stay in touch with home.
One thing I will be doing is working on some new workshop and seminar dates for the UK. I've a lot planned, right now just talking to venues and getting some dates that fit into my mad life! Ok hope you have enjoyed that, as always please share on social and feel free to leave any nice comments as we always like those!
id=53
Subscribe to the ARWP newsletter
Get all the latest and exclusive news straight into your inbox