UK STORE CLOSED FOR TWO WEEKS
Just to let you know that the UK Uniqball store is now closed until July 4th, any orders will be dispatched after that!
Uniq
Ball

- The world's only leveling ball head
TIPA

Best Accessory winner 2015
UniqBall is a revolutionary new type of ball head, combining all the attributes of a traditional ball head, a gimbal head, a pan & tilt head and a fluid head. It has all of the great advantages of these established heads but without any of the drawbacks. UniqBall's amazing design combines two ball heads into one unit. The outer ball can act as a conventional ball head, or most importantly, act as a levelling base for the inner ball (which than acts as a levelled pan & tilt head). As it's made from modern alloys and using modern manufacturing techniques, it has perfect friction to allow smooth movement for even the biggest telephoto lens. One minute you can shooting extreme action photography, the next UniqBall will let you shoot perfectly level landscapes or function as a traditional ball head for those difficult to reach macro shots. It sounds simple because it is simple, UniqBall solves all of the traditional problems associated with trying to find one head to do everything. It truly can, check this video out!

I believe in UniqBall
I have used UniqBall right from the beginning when it was just at the prototype stage. I saw the potential that it had for my photography, I believed in it and have used nothing else since. It has travelled to India, Antarctica, South Georgia, Kenya, Madagascar, China and all over the UK. It's never let me down, it just works and does it's job without fuss. Here's a few reasons why I love my UniqBall.....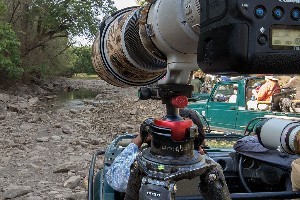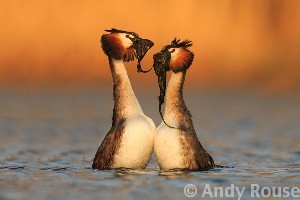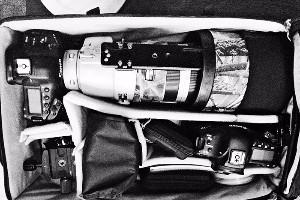 Long Lenses and UniqBall
One of the most common questions I am asked is whether the UniqBall is designed for long lenses. The simple answer is yes, as long as you are aware of the centre of gravity of your lens, you can set it so that it is well balanced and does not flop forwards easily. Owing to its clever design the UniqBall cannot flop sideways, only forwards if you have not set it at the perfect centre of balance.
I trust the UniqBall in all situations with a long lens but it really comes into it's own with low light action photography like you see here. Once you get used to setting it up then you can pan very smoothly indeed, following motion without any jerky movements that could cause camera shake and ruin the image.
The new UBH45XC ballhead with X-cross clamp is perfect for sliding in a long lens foot, I use a Wimberley replacement foot as I can move it backwards and forwards to get the centre of gravity.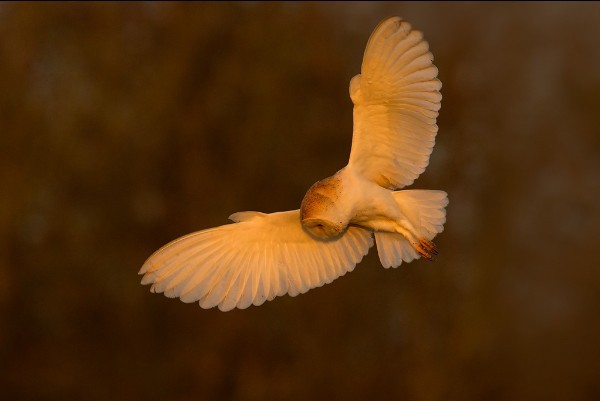 UniqBall goes to India
On assignment in India shooting tigers, here you can see me using UniqBall in the vehicle....
Big or small.....matron?
So you wanna get a UniqBall but are confused by the two sizes and what the main differences are? Well look no further my old fruit....