Friday 5:15 BLOG 28/09/2018
A 5:15 BLOG what's that all about? Well it comes from my corporate days when a sadist used to make me prepare a report on a Friday night of my weekly activities that took me 15 minutes to write and him 5 minutes to read!! Unfortunately a lot has happened this week so it's more like a 10:30!!!
And well done West Ham for a trouncing 8-0 win against the mighty Macclesfield!
Week Gone By...Part 1
Well the week has been a very hectic one, with the People's Walk for Wildlife last Saturday and for the last few days a very tough wolf photography trip. Let's start with the People's Walk for Wildlife, it was in Hyde Park then a walk accompanied by birdsong through London to Downing Street. It was an event to show people's passion for the wildlife in this country, and to say that that the war on wildlife that is currently being waged needs to stop. Our wildlife needs to start having a voice and Saturday was the start. Despite the weather we estimate that over 10,000 people were on the walk, with a lot of kids dressed up in some fantastic costumes. There was some very inspirational speaking in Hyde Park too, really great to see youngsters having a voice about their wildlife, plus some cool music from Billy Bragg, Grace Petri and Saskia Eng. My role? Well I was one of the official photo team of 2, I donated my services (contrary to what some idiot said on the walk) as I have been a long term close friend of the person behind the whole event and concept, Chris Packham. I hate shooting people but I had no choice as he wanted me to do it and it was for such a good cause, so I stood on stage a lot and tried get some cool stuff of the audience...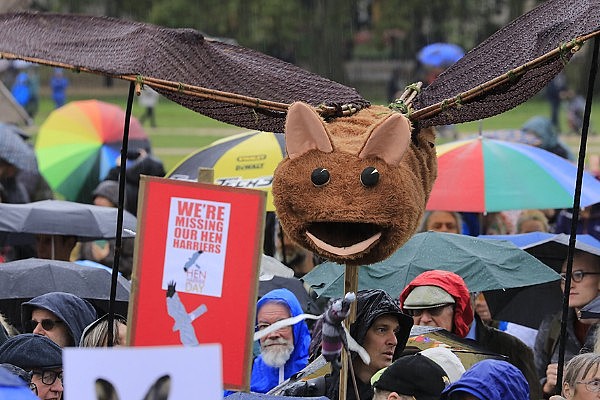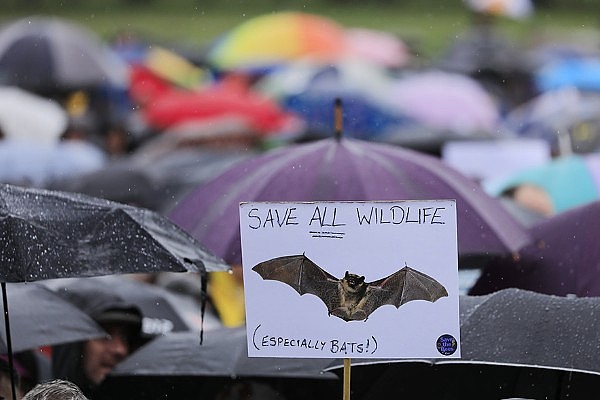 Plus I needed to get some images of the walk too. So, together with Suzie and great friend and tog Jamie Peters, I scaled a box on Piccadilly to get a decent angle for a compressed shot with the 100-400...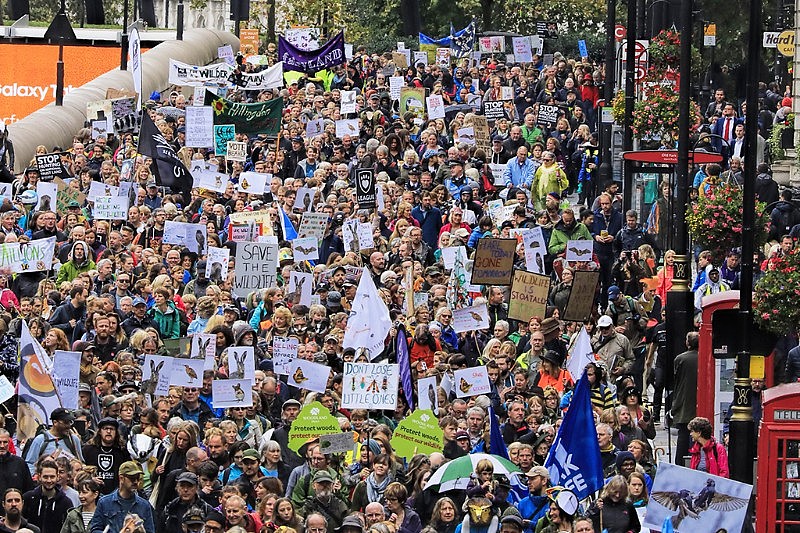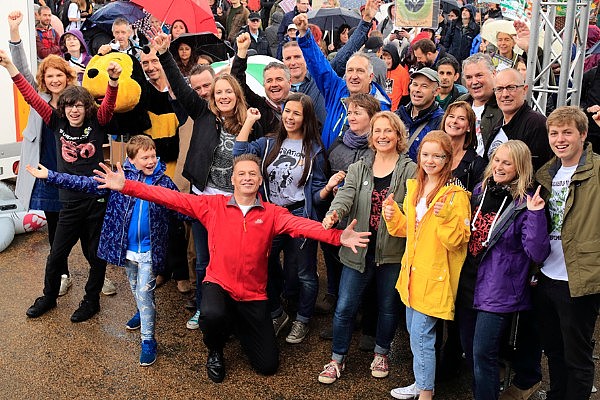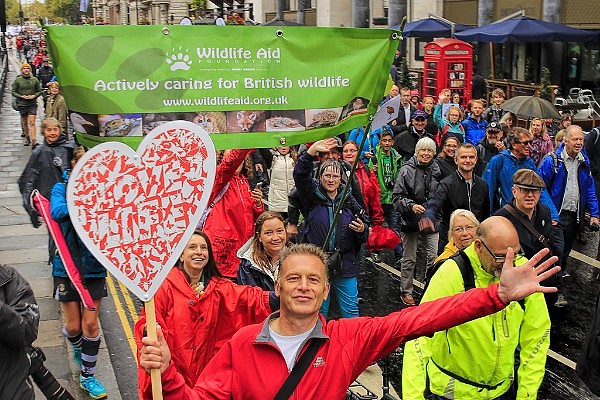 These images above are quite poignant as this wasn't just another walk in protest. It had a purpose and that was to deliver a copy of the Peoples Manifesto for Wildlife to no10. Over the Summer Chris has got together some of the brightest minds in conservation in this country, from all ages and all walks of life, to look at the challenges faced by wildlife in this country and to offer workable solutions. That is the manifesto and right now it is being sent to every MP in this country too.
So we need you to get involved please. Here's some links you might find useful:
1) The Manifesto, have a read for yourself, click here for the link
2) Leading conservationist Mark Avery's BLOG on how to write to your MP and get them involved in this process as we need them! It's really well spelt out so click here to take a look.
3) A wonderful BLOG and explanation of the whole project by epic writer Pippa Marland, click here to read it
4) And a BLOG looking at the economic considerations of banning driven grouse shooting by Les Wallace, great reading for anyone interested in this, click here to see it
So that's all on the day, it was an epic feeling and a real buzz that perhaps it was the start of something quite special.
Week Gone By...Part 2
After the buzz of Saturday and then some great family time I headed off to try to photograph wild wolves. Writing this I have just spent 2 1/2 days in a hide at 14 hours per day seeing absolutely nothing. That's the nature of the beast, wolves are wild and unpredictable and such days are to be expected. But even though we haven't seen any wolves yet, we had a great few hours this morning watching two Sparrowhawks trying to hunt Jays and Magpies, their agility was incredible...although their success rate was the same as ours and the wolves. To have some fun we decided to try to get some flight, well why not try the impossible, so I set the 1DX2 to Auto ISO, Shutter priority 1/4000th of a second, AF points to 5 compass and then tried to follow them when they chased. This was the best I managed to achieve
Anyway two more attempts to go then it's the very long journey home. I'm very pragmatic about all this, you cannot control what wild animals want to do and you just have to expect nothing and work hard to get something. After all that is the mantra of all wildlife photographers right?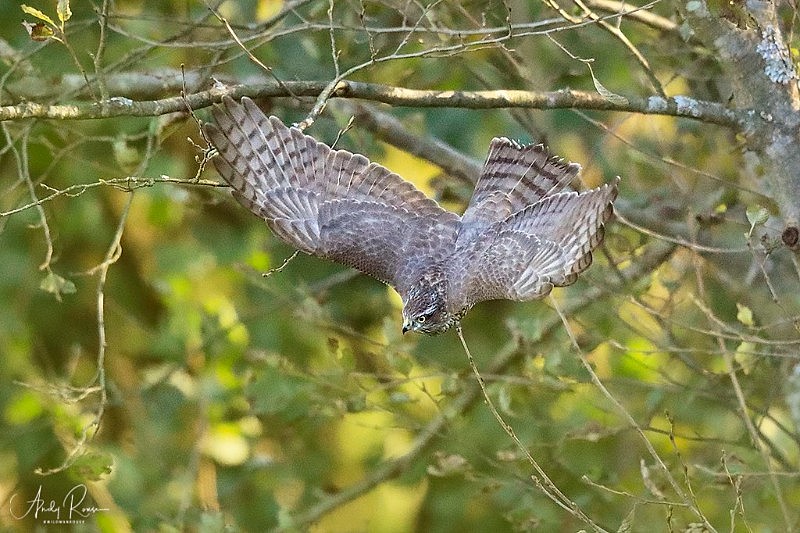 Instagram Image of the Week @wildmanrouse
The winner of my 20K giveaway is Andrew Haseldon and he will get a mentoring session with me in the form of a portfolio review. If you fancy getting one for yourself then right now we have great deals on the crowd funding for the Noor Tiger book with reviews plus books (see below). After the excitement of last week it's been quite a slow week for me on Insta with few images breaking 2000 likes which is my target. So the most popular was this one with around 2400 likes: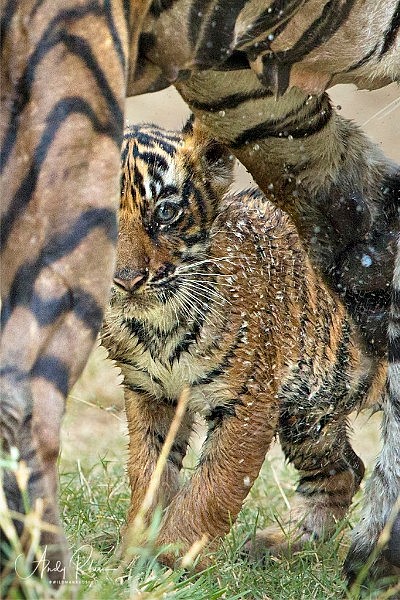 A very tight shot of one of Noor's cubs looking through her legs. I love natural frames like this as they really help convey a message, here it is safety, nurturing and protection. Of course it's in the Noor book and talking of which...
Noor, Queen of Ranthambhore
Our crowd funding is going well and this week we passed 50% of our funding target. If you are reading this and have not taken part then please do, if we do not reach target or close to target then we will not be able to print the book. Remember that once we start making money from the book we will be ploughing money back into local conservation projects via Tiger Watch. There's a lot in the book about Tiger Watch, they are a superb organisation that works with local people in the boundary zones of Ranthambhore where tiger / human conflicts occur. Here's one of the Tiger Watch pages from the book showing their work, it's much more than just another tiger book...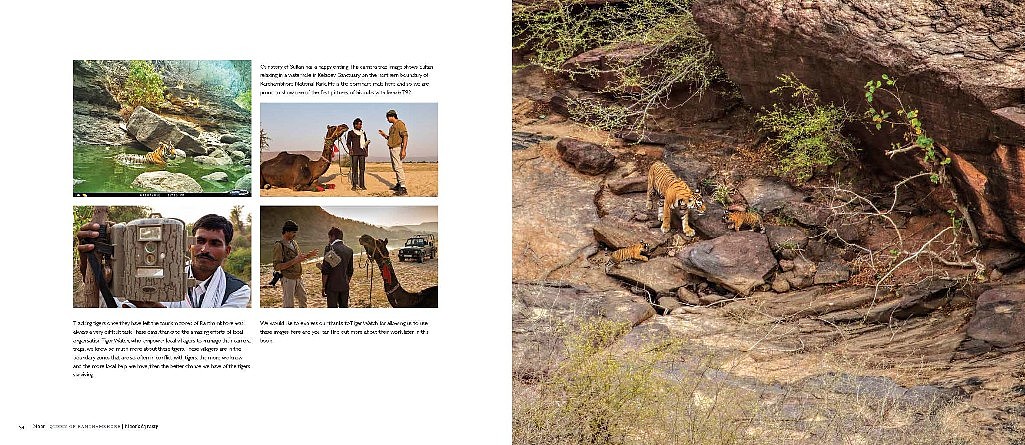 So please support us with the campaign by purchasing one of our discounted pre-launch books or any of the other perks, all of which offer savings over the prices when the book is published. Click here to see the page and see an awful shirt of mine too!
The Week Ahead
Resting first then starting to get prepared for Brazil in two weeks time. My clients are well prepared with everything they need, my guide knows what I expect of him and seems to be relishing the challenge too. I just have to get some more airtime for my Iridium Go satellite wifi router so I can make calls home to my daughter and Suzie from the depths of the jungle, a connection with home is something I always do my level best to maintain wherever I go. Canon have promised to loan me the new mirrorless camera for the trip and I am badgering them for one of the new super lightweight 400 f2.8's as that will work well alongside my 100-400. If I don't get it then I will have to decide between the 200-400, 500 and 600 for the trip. Not really a hardship I know but a very tough decision which will be governed by the state of my back!
I will do some editing no doubt too and get some more pictures to agents as my processing queue of 13,000 raws is finally starting to reduce! Finally I have a few one day seminars that I am working on that need to be taken to the next stage, venues booked and advertised, that's always a fun time as I love inspiring photographers with some of my hard earned knowledge and bad jokes.
id=46
© 2020 ARWP LTD
Subscribe to the ARWP newsletter
Get all the latest and exclusive news straight into your inbox